Ridez in Nigeria – 2016 BMW 750i xDrive. This N58 million on wheels was spotted rolling on the streets of Lagos.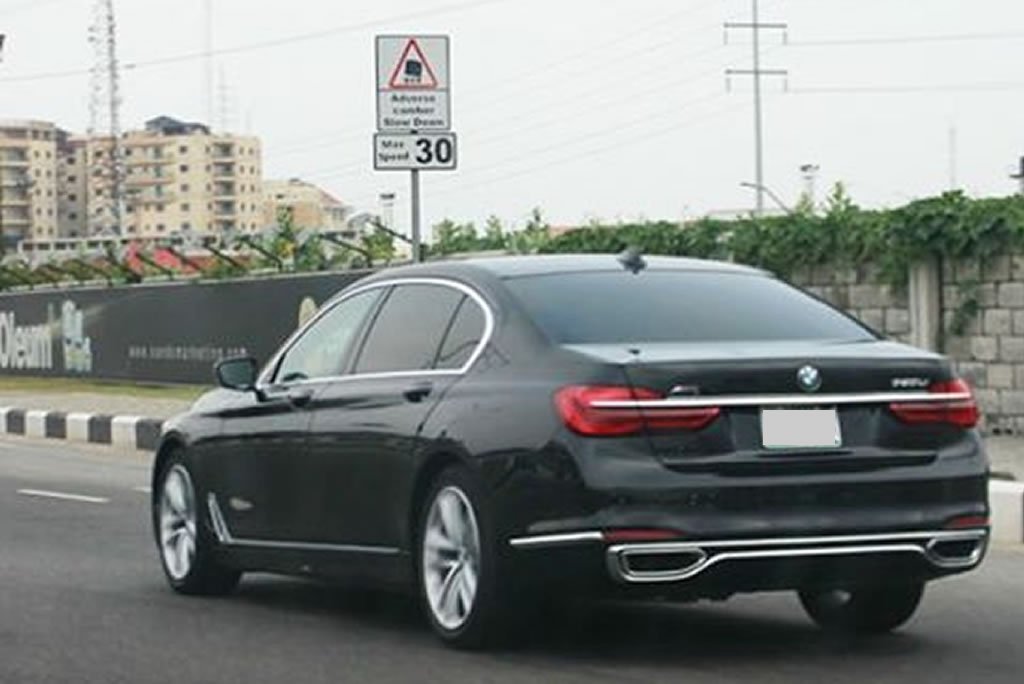 This 2016 BMW 750i xDrive was spotted on the streets of Lagos and I am sure many of us will be wondering why anyone should pay such humongous amount for a car that depreciates faster than the stock market crash of 2008. Despite the downsides, we would agree that this is one German Machine that is worth every penny after reviewing its features and specifications…
This Bimmer comes with a 4.4-liter TwinPower Turbo V-8 engine which produces 445-horsepower propelling this class leader from 0 to 100 kph in 4.3 seconds with smooth shifts from its 8-speed transmission that has both automatic and Manual shift modes. With a fuel tank capacity of 20.6 gallons (78 litre), it consumes an average of 19 mpg.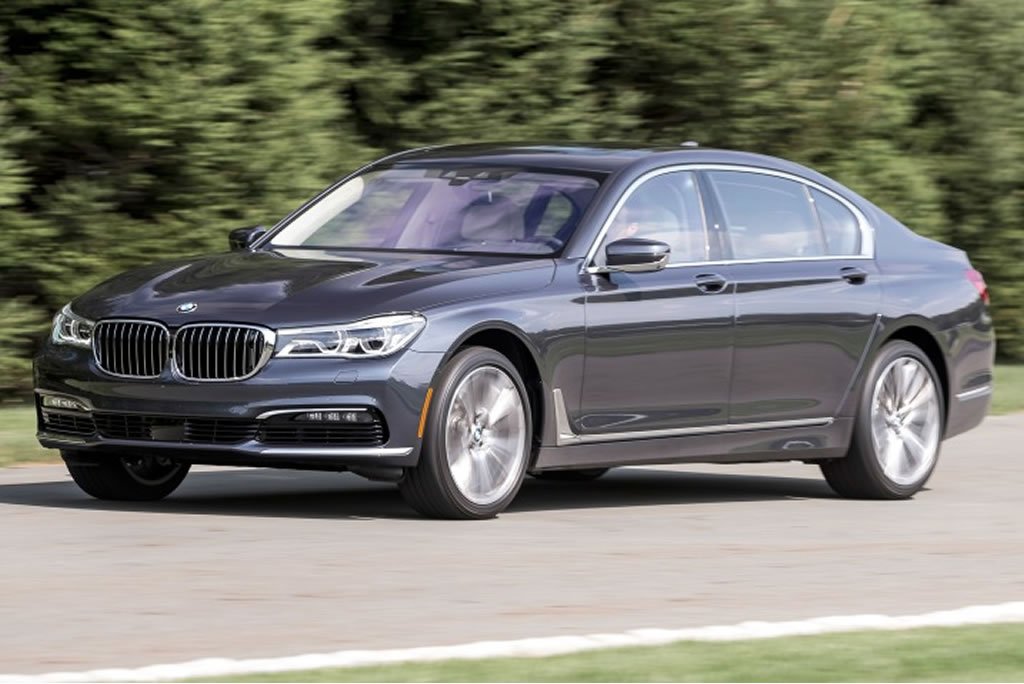 Other features and specifications include:
Standard WiFi hotspot: We are not even done with having Wifi in our homes and some people are already enjoying it in their cars. This mean you can complete your office task on your laptop while cruising at 120 kilometres per hour from Lagos to Abuja.
Massaging Seats: No more Thai or Indonesian massage at Four Point by Sheraton as your car gives you all that treat.
Display Key: It is amazing that a car key has more features than some mobile phones. These features ranges from checking the fuel level and controlling all the vehicle windows to checking the complete status of the car which includes the next routine service date.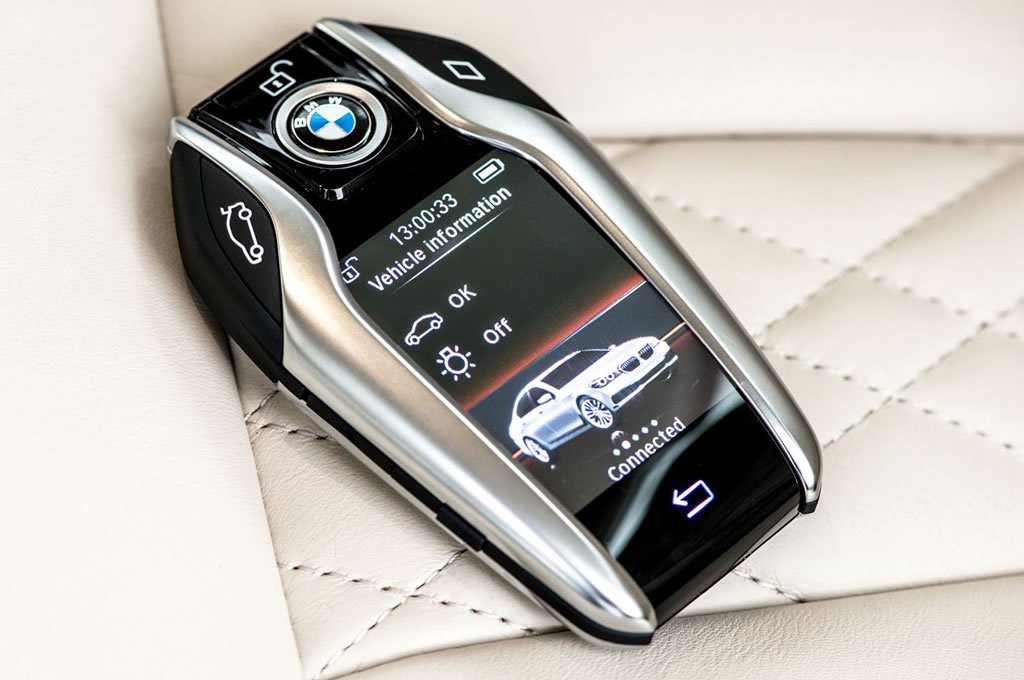 Leg Rest for the rear passengers: This enables you rest your legs on the back of the front seat making you feel at home as all the road bumps are neutralized by the double tube shock absorbers.
Carbon Core Construction: The 7 series is built with a carbon core which is Stronger than steel yet 50% lighter, thereby increasing its durability and efficiency, whilst achieving reduced weight.
Wireless charging (Qi charging): This eliminates wires and distractions when connecting your phones to the car charger manually. This wireless charging system is also used to charge the car keys.
Full-Color Head-up Display: Several information about the 7 Series is displayed on the windscreen in order to prevent the driver from taking his eyes off the road.
Engine Stop/Start: Don't go opening your car bonnet and disconnecting the engine cables if your car engine goes off when you come to a complete stop at a junction. This feature turns of the engine temporarily to reduce fuel consumption and emission.
Rear-Seat Entertainment: It comes with a 7″ Touch Command Tablet that enable you to control several functions from the back seat without asking and distracting the driver.
iDrive 5.0: This screen which is located in front of the driver uses gesture control, which means you can operate it with your body movement without actually touching it.
Tell us if you will buy or ditch this car and why…