Rolls-Royce Delivers Bespoke Fux Orange Cullinan To Car Collector, Michael Fux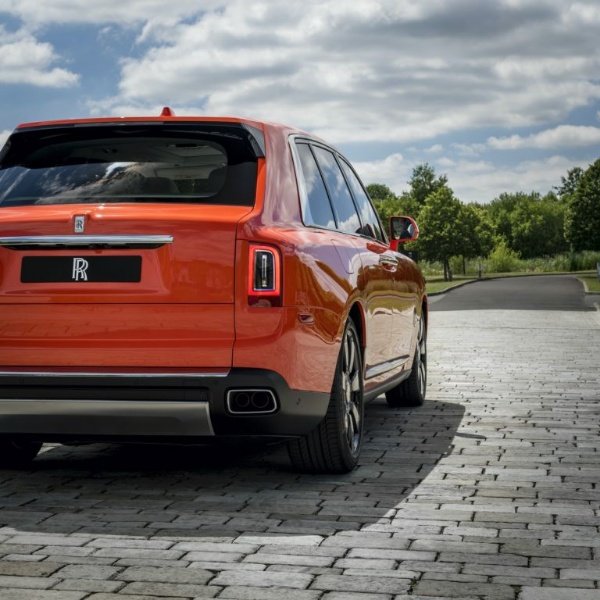 Famed car collector, philanthropist and mattress magnate, Michael Fux, has added a bespoke high-riding Cullinan SUV to his amazing Rolls-Royce and supercar collections.
This is also the tenth time Rolls-Royce has developed and reserved a color carrying the name of Mr Fux, a palette that includes Fux Orange (Cullinan), Fux Fuxia Pearl (Phantom), Fux Fuxia (Dawn), Fux Blue Candy (Dawn), Fux Intense Jade Pearl (Phantom), Fux Aequus Green Jade Pearl (Wraith), Fux White (Ghost), Fux Purple Candy (Phantom Drophead Coupé), Fux Red Candy (Phantom Drophead Coupé), Fux Yellow (Phantom Drophead Coupé).
Inside is decked in hand-crafted Arctic White leather with Orange stitching and Orange Rolls-Royce "RRs" on the headrests. The Arctic White is carried over to the luxurious box grain leather fascia, steering wheel control stems and carpets.
The Cullinan in Fux Orange, his twelfth Rolls-Royce, was presented to him at the Quail, a Motorsports Gathering in Pebble Beach, California, at the ongoing Monterey Car Week.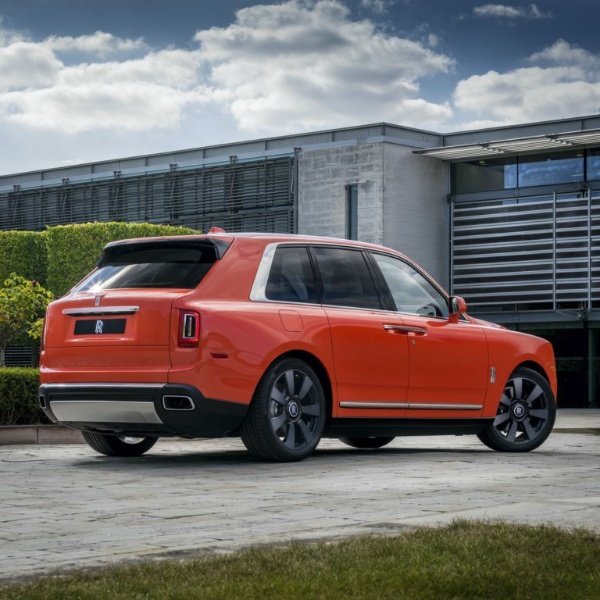 If you want your Rolls-Royce finished in one of Mr. Fux's special paints, BMW-owned Rolls-Royce will be happy to do so, but you'll need to get permission from Mr Fix first.
See some of his over 160 car collections, that includes models from Rolls-Royce, Bentley, Bugatti, Porsche, Ferrari, Pagani, Dodge, Land Rover, Mclaren, BMW and Mercedes-AMG, below: