See How A Tanker Was Spilling Fuel At Ibafo, And The Risk People Took To Steal From It (VIDEO)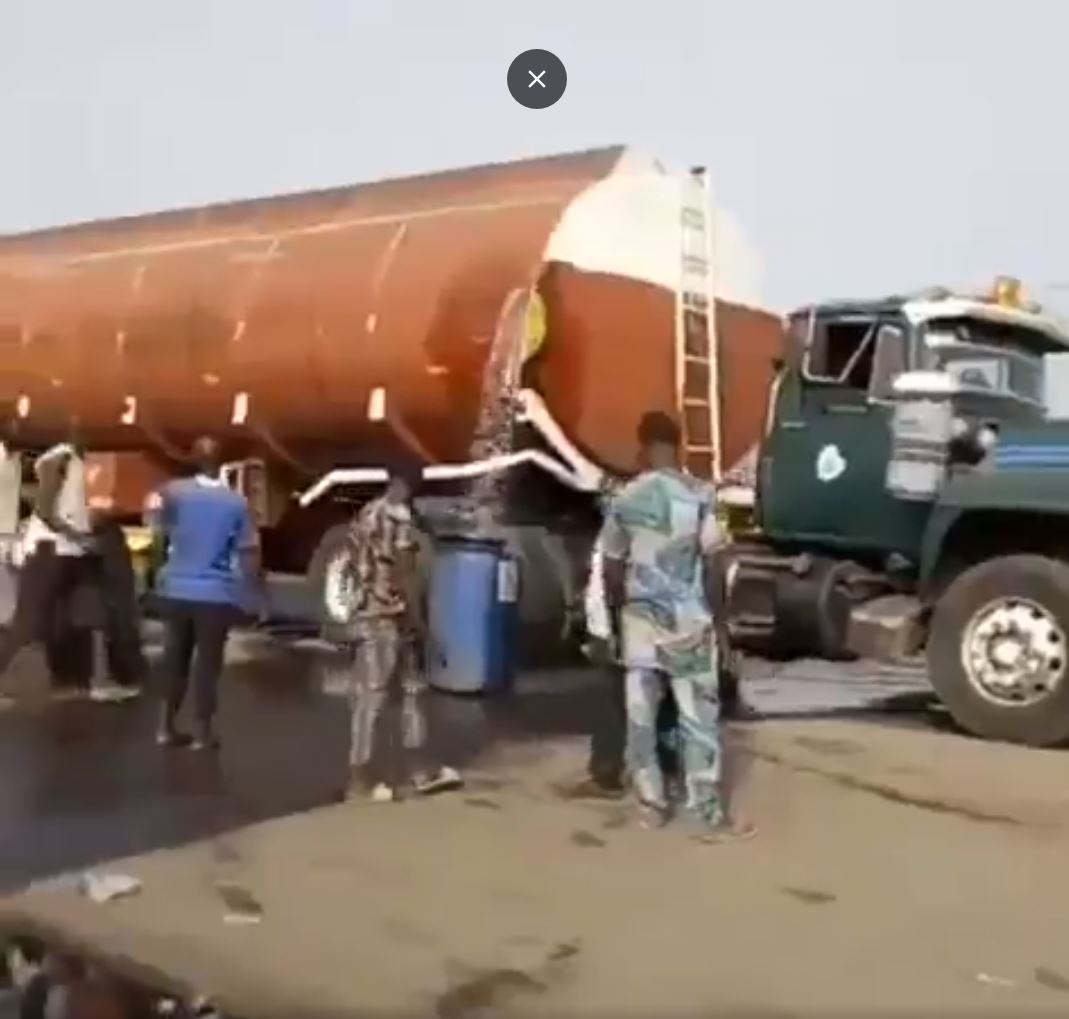 This is a video of a fully loaded fuel tanker at Ibafo, along the Lagos-Ibadan expressway.
The tanker developed a leak, thus making the content of the tanker to spill profusely.
Rather than maintain a safe distance, some passers-bys – mostly area boys – got containers to take the fuel gushing out of the tanker.
An official of the FRSC was on the ground to manage the situation. This, however, did little to discourage the young men who were more interested in salvaging as much fuel from the tankers for themselves.
Watch the video below.