See How This Man Converted An Abandoned Boeing 727 Airplane Into A House (PHOTOS)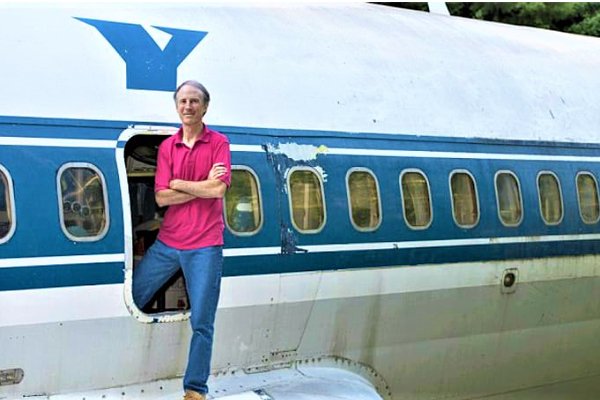 Bruce Campbell, a retired 64-year-old  American engineer, has always had a creative vision.
In 1999, Campbell purchased a Boeing 727 aircraft from Olympic Airways, based at Athens Airport, USA.
He bought the aircraft for a whopping sum of $100,000.
After acquiring it, he had to transport the massive aircraft to a forest in Hillsboro, Oregon, where he already owned a 10-acre piece of land that cost him $23,000.
Transporting the plane from Athens, Greece, to Oregon proved to be the most daunting task. Transporting the aircraft cost him about $120,000.
There, he turned the otherwise scrap of a plane into a beautiful upcycled masterpiece.
Campbell believes that airplanes can have so much potential outside of their intended use.
This was how this man used a good dose of imagination, an old plane and a large plot of land to create one of the most unique houses in the world.
See photos of the airplane home of Bruce Campbell in the deep forest of Hillsboro, Oregon, USA.