See How Dirty Cars Were Converted Into Amazing Artworks (PHOTOS)
You know the moment you see a dirty car and you write wash me, draw a smiley or something like that. We have all done that once in our lives.
Well,  these days, vehicles covered in dust and dirt are being transformed into impressive works of art.
Leading this new form of art are Scott Wade and Nikita Golubev – two artist and illustrators, based in Texas, USA and Moscow, Russia respectively.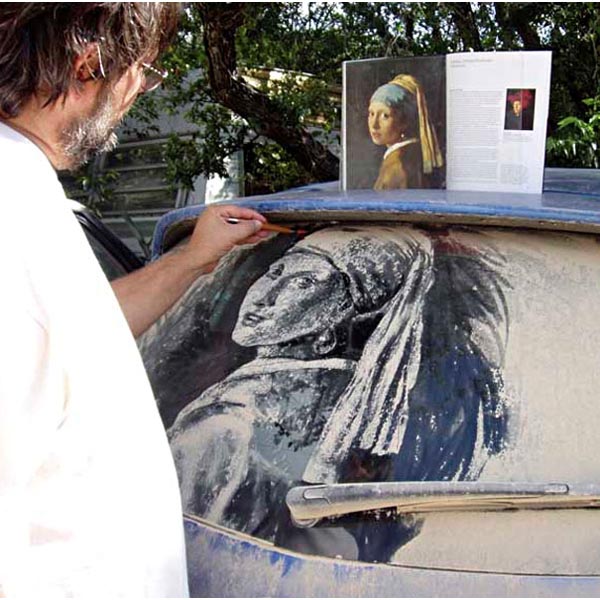 Scott Wade – a talented artist, who like every creative and curious person, can't resist a dirty car window.We suspect that they both started with inscriptions like "wash me." However, their later drawing ideas have become much more sophisticated and awe-inspiring.
In an ongoing series of dirt car artworks these artists draws temporary pieces on trucks and cars that will wash away during the next rain fall.
These crazy art cars prove that sometimes it is not enough just to have the luxury car. Sure, you will get noticed with a really nice car, but if you want to turn heads, you may just want to airbrush some graffiti on your hood.
Although a lot of people tend to just modify the inner workings of their automobiles, these crazy art cars show how some look at their cars as a canvas rather than a means of transportation.
Now let's have a look at his amazing dirty car art,