See How Lagos State Civil Servants Commute To Work (PHOTOS)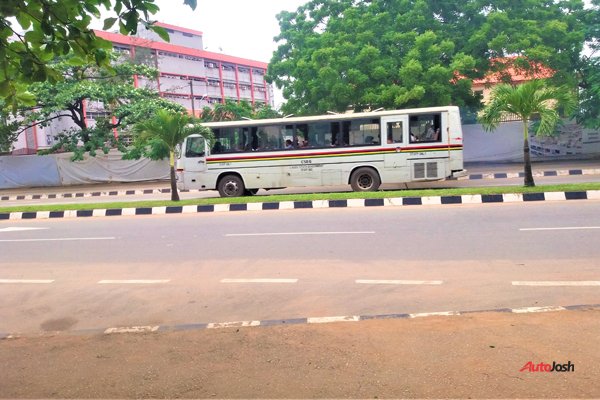 Arguably, in Nigeria, one of the best public institutions to work in is the Lagos State Civil Service.
For instance, the Lagos State secretariat, Alausa, Ikeja, offers a conducive atmosphere for public servants to thrive in the discharge of their statutory responsibilities. Successive democratic administrations in Lagos state have instituted several policies to ensure that.
Lagos state civil servants enjoy a good number of benefits from the administrators. For instance, salaries are paid promptly on the 23rd of every month, etc.
Note, the Lagos state civil service pioneered the concept of paternity leave for male workers.
In Lagos state, transportation consumes a sizable chunk of the salaries and wages of the residents.  With that understanding – and in addition to options like car loans – the Lagos state civil service made available a good number of  staff buses. These staff buses were acquired  to convey the Lagos state workers to and from work, daily.
Essentially, this mode of transportation was designed to ensure optimum productivity from members of the Lagos state's workforce.
See photos.