See Shocking Photos Of Unbelievable Tokunbo Cars Spotted In Lagos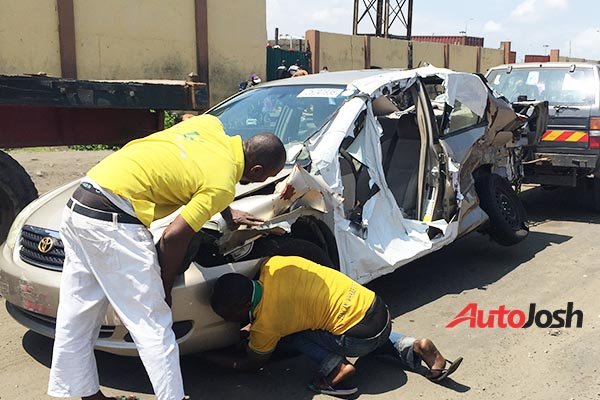 Anytime we visit car lots, we are usually excited about how clean and sparkling the displayed cars are. Autojosh.com is here to tell you that "All that glitters is not gold".
This badly damaged Toyota Corolla was spotted at the port some weeks ago. It will be refurbished and sold to an unsuspecting Nigerian who would think they've gotten an excellent deal. You can also see the accident ridden Lexus RX350 and Mercedes-Benz GLK that we spotted in the photos below.
This is one of the reasons we've always warned about how well you know the car you are buying, because what you see may not be what you get. This is why the importance of VIN checks can never be overemphasized. Before you buy a car, make sure you read about some of the things car sellers don't want you to know HERE
If you were given access to peep into what goes on behind the scene, your jaw will drop and your mouth will be left wide opened like that of Jim Carrey "The Mask"