5 Things Car Dealers In Nigeria Don't Want Car Buyers To Know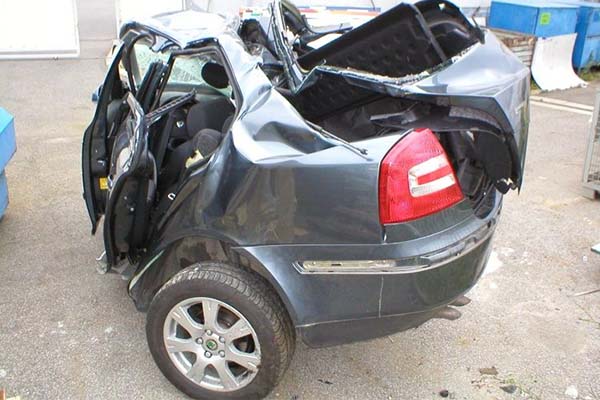 One of the greatest exploiters we have in Nigeria are the car dealers. They can actually make a scrap car look brand new again.. The cars at their showrooms look perfect to the average eyes.. However, a trip behind the scene could leave you dumbfounded.
My simple advise to all prospective car buyer is, never rely on the information given to you by the car seller.. They may just give you a Tokunbo car as brand new or a Nigerian used as Tokunbo.
These are 5 things Nigerian car dealers don't want car buyers to know
1) Accidented cars:
Car dealers would always tell you their cars are clean without a scratch or blemish. But when you prove to them the car has been resprayed, they will now change their tone and say they only sprayed the bumpers due to a scratch at Lagos port. Note: This is usually a big fat lie. That car is most likely accidented.  It is not news that most cars which are imported into Nigeria are bought from auctions that sell a large number of damaged vehicles. This may not be a problem as some damage are minor and inconsequential.. However, some dealers prefer to buy the badly damage cars which would be sold very cheaply as scrap.. and such vehicles would be repaired and sold to unsuspecting Nigerians. I once asked a car dealer in Lagos to show me the pictures of the accident the car I was inspecting had. What I requested was the original pictures from the auction yard before any repair was done.. but he went ahead to show pictures he took after he had done some repairs. I almost fell for it but quickly realized they had done some repairs and even put in new radiator and condenser. These guys could be desperate to any extent.. so you have to be careful in order not to buy a car that the airbags have been removed due to accident or a car that the suspensions have been patched up to only take you out of their sales lot.
Just a week ago, I did a vehicle history check for someone, the vehicle history report showed the car had trekked 403,000 kilometres before it left Canada last year.. but the dashboard odometre in Lagos a week ago was showing 80,000 kilometres. What happened? They had rolled back the mileage. Come to think of it, imagine rolling your age back to 15 after clocking 80 years old.. That would be splendid.
Another guy kept complaining his car had multiple issues.. we later realised the actual mileage on the car was about 500,000 kilometres.
See Related Post: 5 ways to buy the cheapest cars in Nigeria
3) Flooded cars:
Did you just buy a car that has a mind of its own? You try to reduce the volume of the radio but the sound goes up instead.. You try to turn off the radio but the AC goes off instead.. The reverse camera comes up anytime you put the car in drive.. and your car continues to play many annoying pranks with you. The car is probably a flooded car. These cars are cheap at the auction so the ridiculous prices attracts dealers who want to maximize their profit. Dealers don't want you to ever know they are selling a flooded car to you and you probably can't tell with your bare eyes. The simplest way to know is by doing a VIN (Vehicle Identification Number) check especially Carfax VIN check.
Some people buy cars and they spend money fixing it for more than a year without being able to drive it.
4) Unpaid import duty:
The excessive import duty in Nigeria, our porous land borders as well as high level of corruption has led to several cars being smuggled into the country. The sad news is, these cars are not seized from the dealers.. but they are seized from the final buyers who are not aware the vehicles were smuggled.
The good news is Nigeria Custom recently launched a custom paper verification process that allows you to confirm if duty was paid on a particular vehicle. See how to verify your custom paper HERE
5) How much they make on each car:
It is true some cars are sold at a loss especially when they have been on ground for too long. It is also true that car dealers can make between ₦200,000 to ₦700,000 on a 2006 model Toyota car. The better they are able to execute the 4 points I listed above, the higher the profit they make.. but I have observed that no matter the amount car dealers make, they will always tell buyers that they are only making ₦50,000 on the car sale. If you fall for their appeal to pity, you will end up paying more for nothing.
Tell us what you noticed car dealers in Nigeria did not want you to know and stay tuned to AutoJosh for more on cars.
Don't forget to like, rate, share and download our android app.