Bridge Collapses At Mokwa-Jebba Road In Kwara State Due To Heavy Rainfall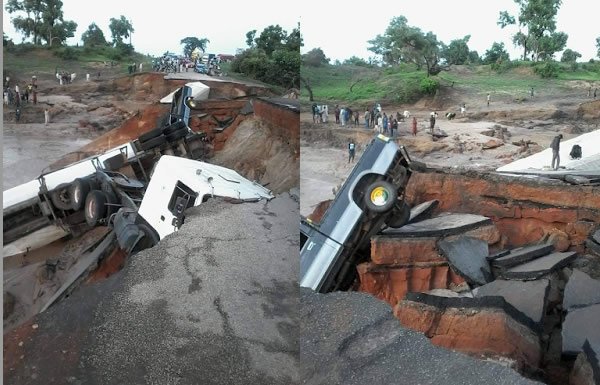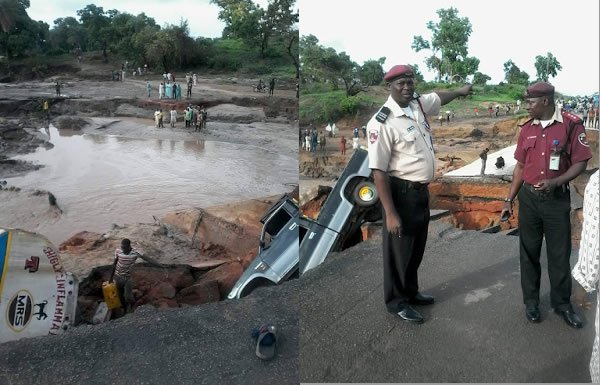 All motorists passing through Mokwa – Jebba road were advised to take an alternative route due to the collapse of the bridge at Tatabu village caused by heavy rainfall.
The collapse obstructed the movement of vehicles.
The Federal Road Safety Corps officials led by the Unit Commander ACC Danladi Samari were reported to have been at the scene to inspect the collapse bridge.
See Related Post: Governor Ambode Commissions Jubilee Bridge Ajah (Photos)
See more photos…