See The Air Force One-like Train That Will Take George Bush To His Final Resting Place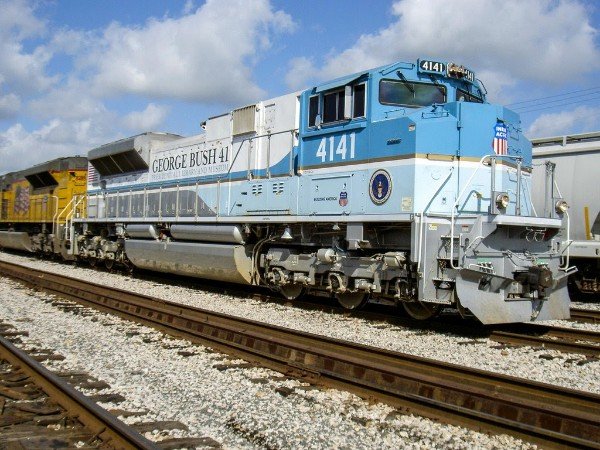 The remains of former President George H. W. Bush has traveled over thousands of miles by Hearse and by Air Force One Presidential plane .
But the final leg of the journey to his resting place will be made in a train named to honor the 41st President of the United States.
During the unveiling of the train in 2005,the late Bush said:
"If I had one of these when I was president, I might have left Air Force One behind"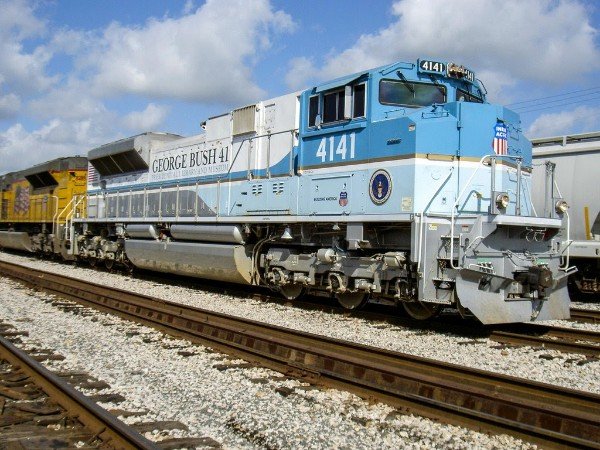 The train, named Union Pacific 4141, is painted like the presidential airplane Air Force One. It has the presidential seal and the words "George Bush 41 Presidential Library and Museum" printed on its sides.
The 74-foot long and 16-foot tall diesel powered locomotive will transport the remains of former President , along with his family and friends from Spring to College Station.
Union Pacific,the owner of the train and the largest railroad in North America,said:
"We'll be moving at a pretty modest speed"
"We want to make sure that the people who have taken the time to line the route to pay their respects have the opportunity to do that."
George Bush snr died on November 30 at the age of 94.He will be buried next to his wife and their daughter Robin ,at his presidential library at Texas A&M University.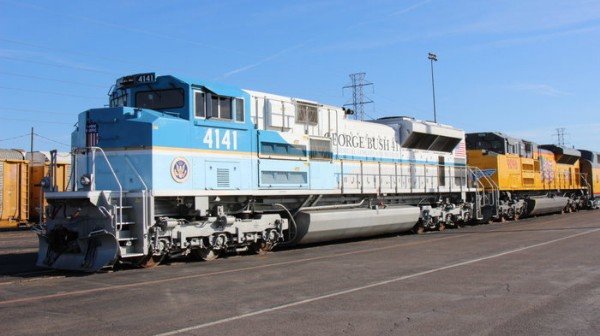 This will be the 8th funeral train for a United States president and the first since President Dwight Eisenhower in 1969.
The eldest son of the Former President, George W Bush ,was the 43rd President of the United States from 2001 to 2009 and the 46th Governor of Texas from 1995 to 2000.