Senator Osita Izunaso Becomes Chairman Of The Governing Council of NADDC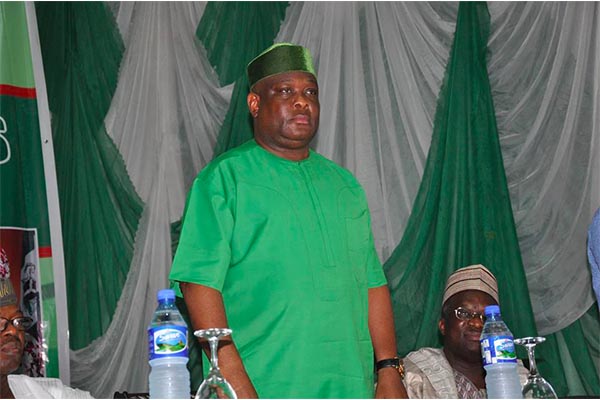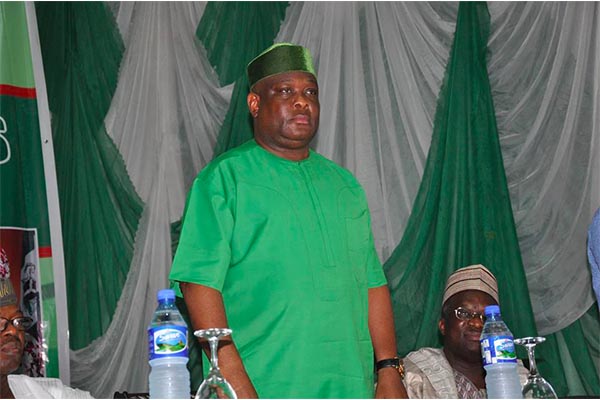 Senator Osita Izunaso has assumed office as Chairman of the Governing Council of NADDC. The Chairman presided over the inaugural meeting of the Council with other newly inaugurated Council members in attendance as well as the Director General of NADDC, Mr. Jelani Aliyu and the entire Management team of the Council.
Hon. Minister of Industry, Trade and Investment, Dr. Okechukwu Enelamah yesterday Thursday 1st March, 2018 at NICON Luxury Hotel, Abuja inaugurated the NADDC Governing Council alongside other Governing Boards of Agencies and Parastatals under the supervision of the Federal Ministry of Industry, Trade and Investment.
Membership of the Governing Board is drawn from relevant agencies and comprises of representatives of the government:
Nigerian Automotive Manufacturers Association (NAMA);
Automotive Local content Manufacturers Association of Nigeria (ALCMAN);
Standards Organisation of Nigeria(SON);
Raw Materials Research and Development Council (RMRDC);
Manufacturers Association of Nigeria (MAN);
Nigerian Society of Engineers (NSE); and
Federal Ministry of trade and investment
The governing board of the council has three standing committees. They are:
 Policy, Planning and establishment committee
Technical Committee; and
Finance and General Purpose Committee
PROFILE OF SENATOR (CHIEF) OSITA IZUNASO
Precisely on October 30, 1966 in the commercial nerve centre of the South East, Onitsha, there was the birth of a child of destiny to the family of Late Chief Joseph and Chief Mrs. Florence Izunaso of Ohakpu Community in Orlu West L.G.A. of Imo State. His parents chose to name him "OSITADINMA", which translates to mean "from this day forward, it shall be well".
He had his foundational education at Onitsha and Secondary Education at Oguta, Imo State. After which he proceeded to obtain his Advanced level papers from the School of Basic Studies, Makurdi, Benue State (1986) while he bagged his Bachelors' degree from the University of Jos, Plateau State (1989). Thereafter, he served the fatherland in the National Youth Service Corps (NYSC) in Ibadan, Oyo State.
In 1998, young Osita proceeded to the International Institute of Journalism, Abuja where he obtained a post graduate diploma in journalism and later bagged his Masters in Business Administration (MBA) from the University of Calabar, Cross-River State (2002).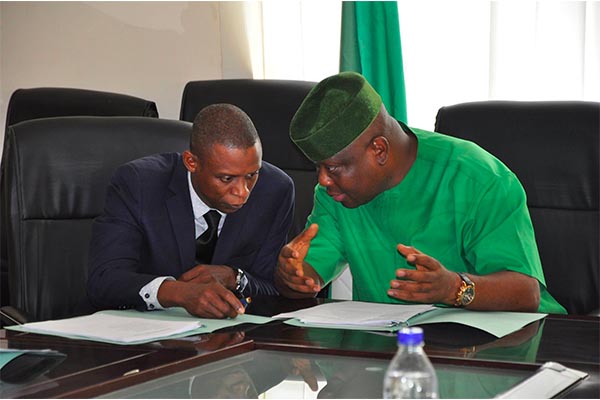 He made a successful career in the pen profession in Satellite Newspapers where he rose from Correspondent, Chief Correspondent to become Abuja Bureau Chief.
He served as Chief Press Secretary to numerous top government functionaries including Rt. Hon. Agunwa Anaekwe, Speaker, House of Representatives from 1992 to 1993, Hon. Minister of Youths and Sports 1995 – 1997, Hon. Minister of Labour and Productivity 1998 – 1999, President of the Senate, Late Chief Evan Enwerem 1999 – 2000 and former Governor Achike Udenwa 2001 – 2002.
In 2003 – 2007, he was elected to represent the Ohaji Egbema / Oguta / Orlu West Federal Constituency at the House of Representatives where he served as the Chairman of the House Committee on Housing and Urban Development.
2007 – 2011, he was elected Senator representing Imo West Orlu Senatorial District in the prestigious Upper Chamber of the National Assembly. He was the Chairman of the Senate Committee on Gas.
To mark his 40th birthday in 2006, Senator Osita floated an NGO called Kpakpando Foundation established as a platform to reach out to the less privileged and physically challenged persons in our community including widows, orphans, indigent students, petty traders and youths as well as the disabled persons.
Senator Osita is a Catholic and member, Knight of St. John's International. Married with four children, he is a man deeply rooted in tradition and has several traditional chieftaincy titles to his credit but popularly known as "Kpakpando" meaning "Star". The joint association of the people living with disability honoured him with a title "Enyi Umu Ogbenye" which means 'friend to the poor and needy'
He is a member the National Working Committee of the ruling All Progressives Congress (APC) in which he currently holds the post of National Organising Secretary.  Senator (Chief) Ositadinma Izunaso is a veteran journalist of repute, a media relations guru, an accomplished politician, a distinguished federal legislator who served in both the Senate and the House of Representatives, an unapologetic philanthropist, a grassroot mobilizer, a compassionate friend of the physically challenged persons, a successful businessman, a lover of traditional values, a respected family man and a true nationalist.