Throwback: Sir Kitoye Ajasa, The First Nigerian To Be Knighted, Posing With His Vintage Car In Lagos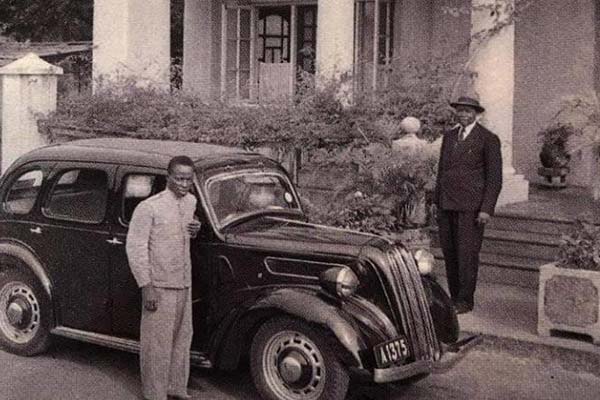 Throwback: Sir Kitoye Ajasa, the first Nigerian to be Knighted, posing with his vintage car in Lagos. 
Just the way we have men that built America, like the likes of John Rockefeller, Andrew Carnegie, J.P Morgan among others, so also we have transformational Nigerian leaders. Among them is Sir Kitoyi Ajasa who used his Newspaper, Nigerian Pioneer, to fight for independence for Nigeria.
Sir Kitoyi Ajasa (1866- 1937), born Edmund Macaulay, was a prominent Nigerian lawyer, newspaper Proprietor and legislator during the colonial period. He attended CMS Grammar School Lagos and Studied Law in London.
Ajasa, called to the Bar in 1893, served as an unofficial member of the Colonial Legislative Council from 1906- 1933.
He founded 'The Nigerian Pioneer'- one of the earliest Newspapers in the country. In 1929, he became the first Nigerian to receive a Knighthood.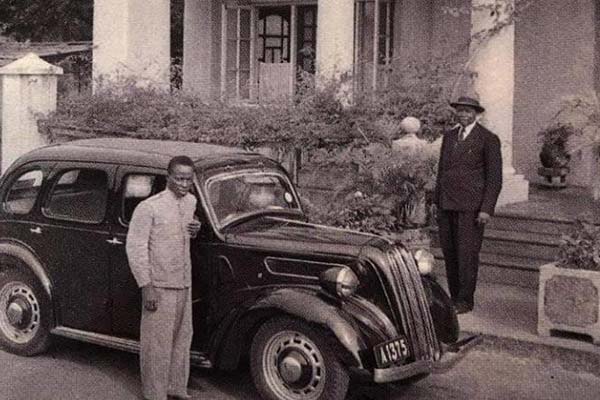 A picture shared on social media showed Ajasa, in trilby hat, with his chauffer, posing with his vintage car outside his residence- Godstone House, in Onikan Lagos, in the 1930s. Godstone House was demolished in 1959 to make way for the National Assembly building.
Ajasa's children included the Nigerian nationalist and feminist Oyinkan, Lady Abayomi (1897–1990), wife of Sir Kofo Abayomi.