Solar Panels Atop New Mercedes Sustaineer Provides 3,800-km Per Year In Sunny Countries Like Nigeria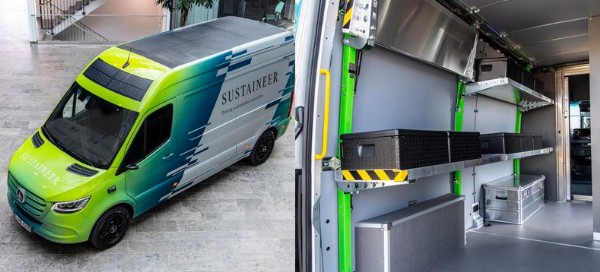 New eSprinter-based Mercedes-Benz Sustaineer Concept is a solar-powered delivery van that aims to rule Nigerian roads in the nearest future.
The demonstrator is packed with features that enhances quality of life, protect the climate, conserve resources, and improve driver health and safety.
The Sustaineer Concept has a massive solar cell on the roof that can add thousands of miles a year in range in sunnier areas like Nigeria.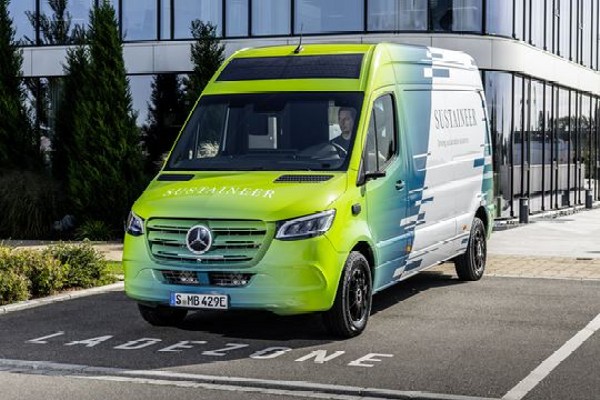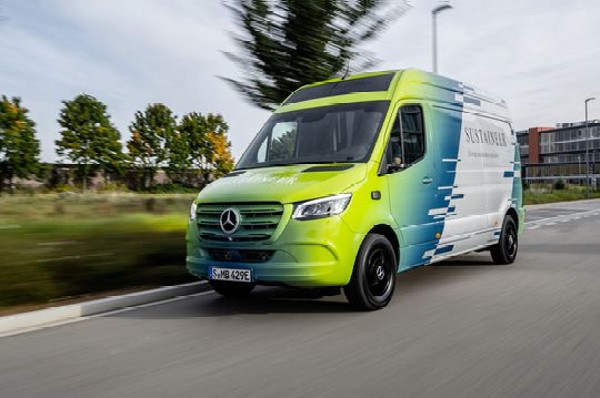 Mercedes-Benz, on Wednesday, unveiled its Sustaineer commercial van concept as part of the "Ambition 2039" business strategy that aims to make the fleet of private and commercial vans carbon neutral throughout their complete life cycle.
The Sustaineer, short for "sustainability pioneer," is an all-electric design study based on the automaker's eSprinter. It is loaded with features intended to enhance quality of life and road safety in cities, protect the climate, conserve resources, and improve driver health and safety.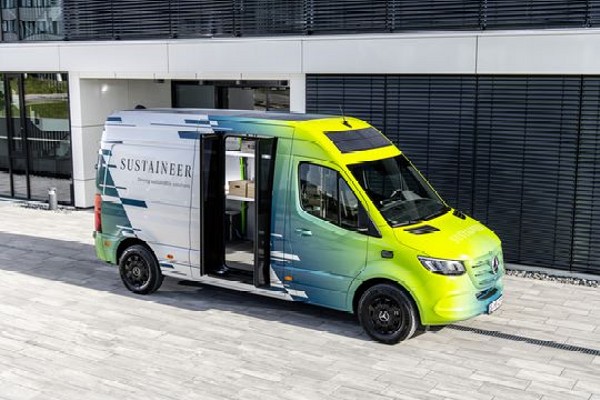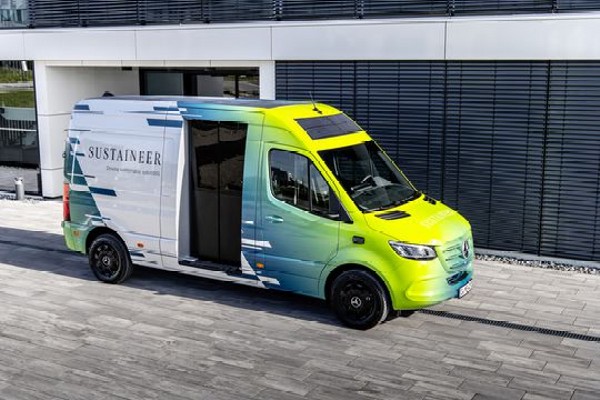 The innovations and technical solutions that the Sustaineer is fitted with include a fine particle filter on the front module and underbody, a solar panel on the roof, component parts made of recycled materials as well as a heating system which is close to the body.
Mercedes-Benz says the massive solar panels on the roof of the demonstrator vehicle can provide as much as 3,800 km (just under 2,361 miles) of free range per year in sunnier areas — which will be very effective in temperate countries like Nigeria. The massive solar panels continues to charge the batteries even when the ignition is off.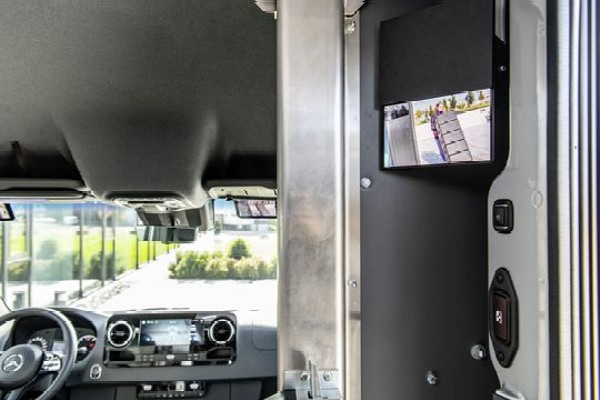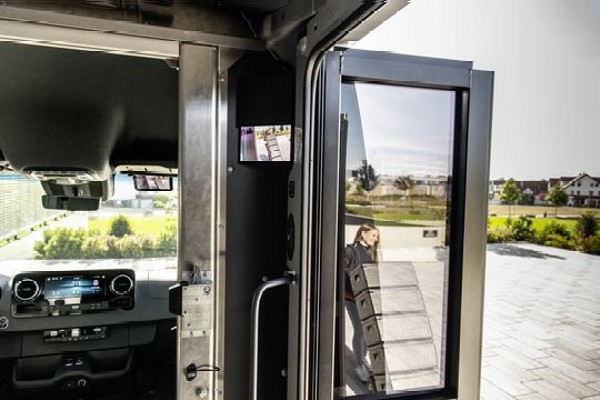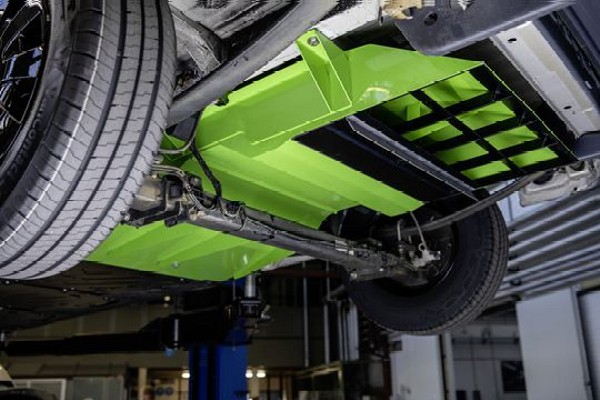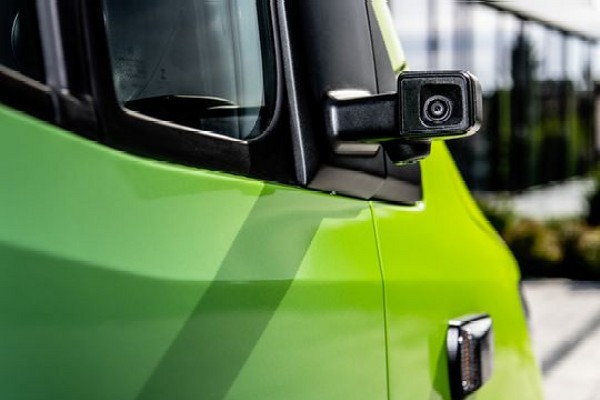 Starting in the second half of 2022, Mercedes-Benz says it will roll out a sustainable repair concept in all van segments to prolong the life cycle of the high-voltage batteries installed in its vehicles.
To the three Rs in the circular economy of "reduce", "reuse", "recycle", a fourth can now be added : "repair". In addition to this, Mercedes-Benz Vans is also pushing for batteries to be recycled to the greatest extent possible.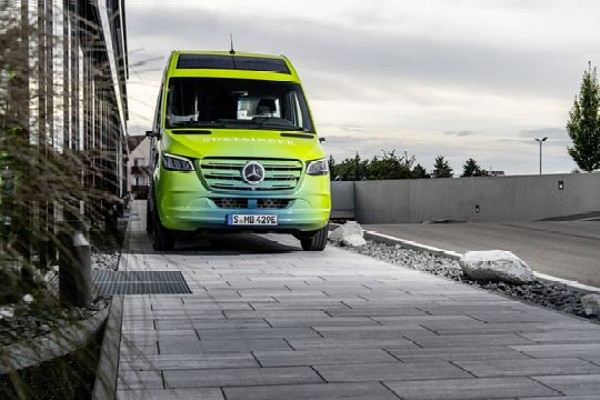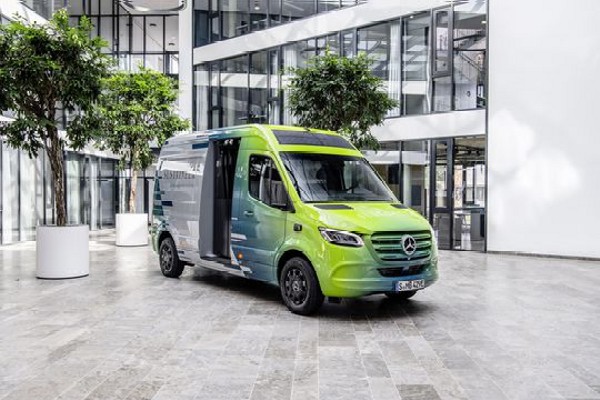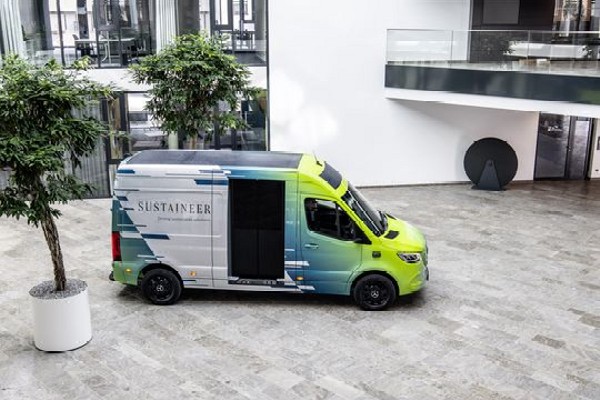 Mercedes-Benz aim is to reduce the use of primary resources used in drive systems and battery technology by 40 percent by 2030, compared with today's figure.
"The SUSTAINEER demonstrates the systematic implementation of our sustainable business strategy. It pools together a large number of innovations and solutions from Mercedes-Benz Vans and shows the contribution the commercial transport sector can make to climate neutrality, liveable cities and the conservation of resources."
Also See: Buy and sell cars faster on Carmart NG