Spofec Transforms Latest Rolls Royce Ghost Black Badge Into A Mean Machine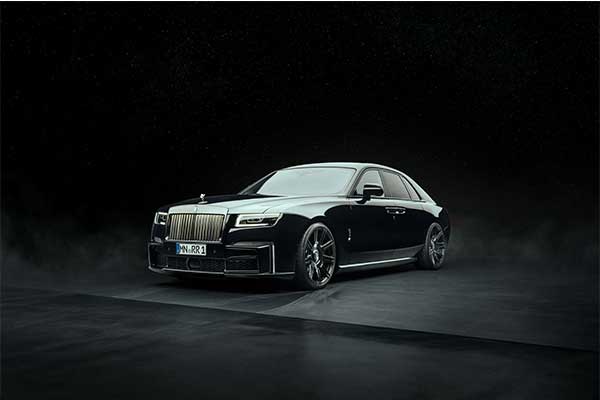 The second-generation Rolls-Royce Ghost needs more power, said absolutely no one who's ever driven it. However, Novitec's Spofec decided to upgrade the oily bits of yet another example, and this one is the rarer and hotter Black Badge model.
Starting with the performance upgrades, Rolls-Royce's twin-turbo 6.75-liter V12 produces 696 hp (519 kW / 706 PS) and a monstrous 1,002 Nm (739 lb-ft) of torque thanks to the addition of  Spofec's N-Tronic module. This represents an increase of 105 hp (78 kW / 106 PS) and 102 Nm (75 lb-ft) over the stock Black Badge, and 20 hp (15 kW / 21 PS) more powerful compared to the Spofec-tuned regular Ghost. Thanks to the upgrades, the tuned Ghost Black Badge accelerates from 0-100 km/h (0-62 mph) in 4.3 seconds, with the top speed electronically limited to 250 km/h (155 mph).
On the styling, Spofec tweaked the Rolls-Royce Ghost Black Badge with several aerodynamic enhancements. It now receives a new front fascia that replaces the production unit, helping to reduce front-end lift at high speeds. The fascia's large air intakes also improve airflow to the radiator and brakes. It also comes with a range of carbon upgrades and it features new 22-inch forged wheels and more, it looks impressive from the photos.
As an option, Spofec can further upgrade the interior of the Rolls-Royce Ghost Black Badge, with "a virtually endless variety of colours to choose from."  The cost of the upgrade is unknown but based on their previous work with Rolls Royce cars, this upgrade will not be cheap.