OTA Upgrade Increases The Performance Of The Cadillac Lyriq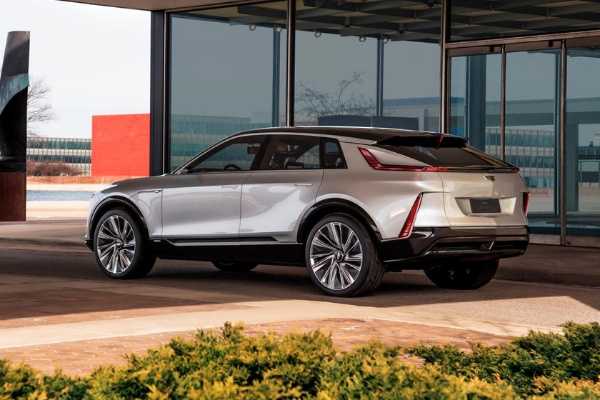 It's not every day that a luxury brand known for plush and posh offers an extra dose of "oomph." Enter the Cadillac Lyriq, Cadillac's sleek luxury crossover electric vehicle that graced the U.S. shores this year. As if it wasn't making enough of a statement already, Cadillac is now looking to throw a bit more thrill into the mix.
For those not in the loop, let's lay the foundation. The Lyriq, with its svelte design, stands proud with a 102kWh battery pack. This electrical heart offers potential buyers the choice of two drivetrain configurations. Now, while the bulk of its appeal lies in the lap of luxury, Cadillac's Lyriq doesn't shy away from flexing its muscles, either. The Rear-Wheel Drive (RWD) version churns out a robust 340 horsepower with a torque of 441 Nm. This translates to a spirited zero-to-sixty time of 5.7 seconds.
Feeling a bit more ambitious? The All-Wheel Drive (AWD) Lyriq will happily oblige. Thanks to its dual electric motors, it whips up a hearty 500 horsepower coupled with a torque of 610 Nm. And if you're wondering, that propels it from a standstill to sixty in a mere 4.7 seconds, much like the Tesla Model Y Long Range. Not too bad for a car that's more known for its serenity than its sprint.
Now, here's where things get, shall we say, "interesting." For the 2024 iteration, Cadillac's throwing in extra performance. Termed the "Velocity Package", this €1,100 over-the-air (OTA) upgrade promises AWD Lyriq owners even more exhilaration. No, it won't boost the horsepower, but it cranks up the torque to a whopping 710 Nm. The outcome? A brisker 4.4 seconds zero-to-sixty dash, shaving off .3 seconds. And the beauty of this? Once purchased, the enhancement seamlessly integrates into the Lyriq, with no wrenches or greasy hands involved.