Supercars Taking On The Legendary "Hill Climb" At The Goodwood Festival Of Speed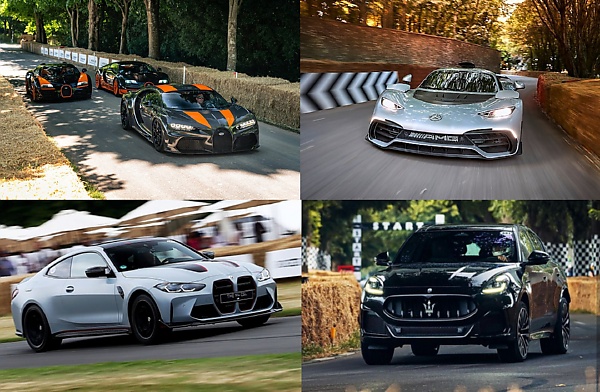 Some of the supercars taking on the legendary "Hill Climb" at this year's Goodwood Festival Of Speed. 
From June 23 to 26, automakers around the world will be at 2022 Goodwood Festival of Speed, an European's greatest celebration of motorsport and car culture, where some would be aiming to conquer the notoriously narrow and twisting hill climb route.
The four-day event, taking place at Greenwood, West Sussex, allows automakers to showcase their newest and classic showpieces to a worldwide audience of over one billion.
Here are some of the supercars and sports cars that took the legendary "hill climb".
3 of Bugatti's Record-breaking Icons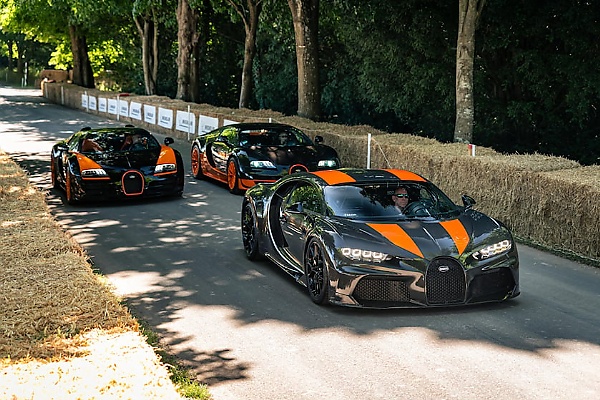 The Bugatti Veyron 16.4 Super Sport World Record Edition, Grand Sport Vitesse World Record Edition and the Chiron Super Sport 300+ made their dynamic public debut at the Festival of Speed Goodwood.
The three of Bugatti's record-breaking icons are cornerstones of the marque's modern era, each being the original cars to set outright road car speed records in 2010, 2013 and 2019 respectively.
Mercedes-AMG One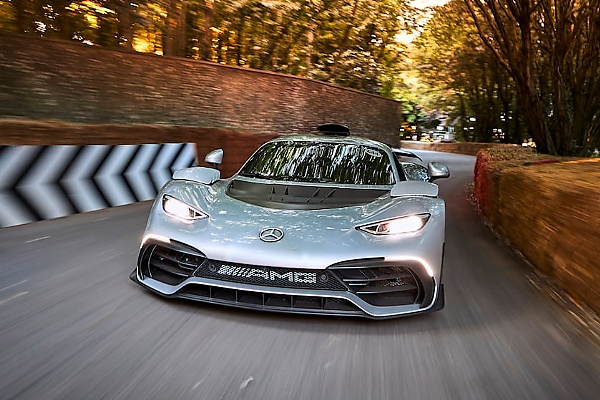 F1-engined Mercedes-AMG One Hypercar finally its makes public debut at FOS, where it was pushed to its limit, running up the notoriously narrow and twisting hill climb.
The F1-inspired road car also demonstrated its amazing moving active aero — moveable wings, ducts and vents controlled by sensors and computers.
Maserati Grecale Trofeo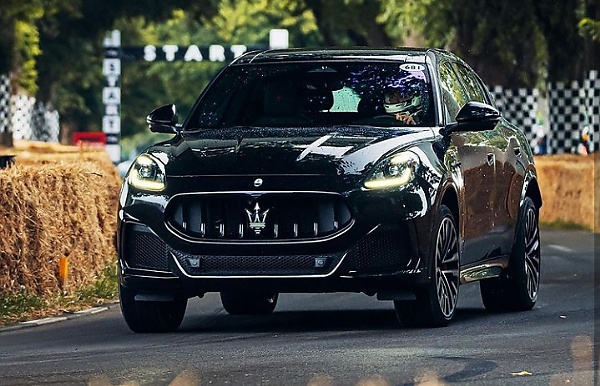 Maserati's all-new Grecale SUV, which made its public debut at the 28th Annual Goodwood Festival of Speed, also took on the famous hill climb in a "first glance run".
The Italian brand says "Up to 285km/h may not be necessary in your day-to-day, but occasions like this give it a chance to really roar".
Trio of Lamborghinis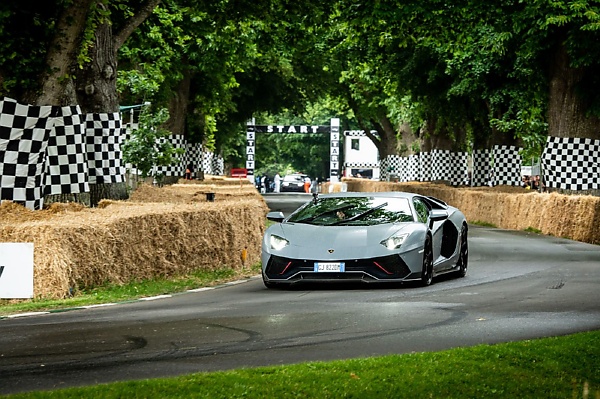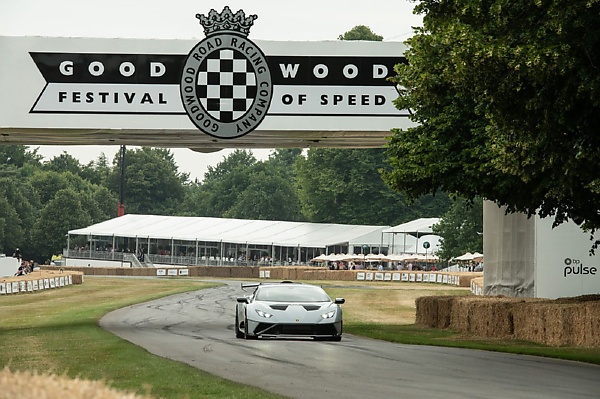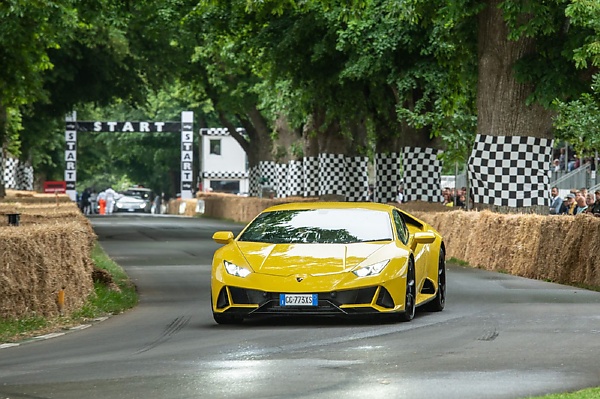 Lamborghini celebrated its naturally aspirated power at the Goodwood Festival Of Speed as the final Aventador model, the Aventador Ultimae, along with the Huracan STO and Huracan EVO were also seen in action on the hill.
Ford Pro Electric SuperVan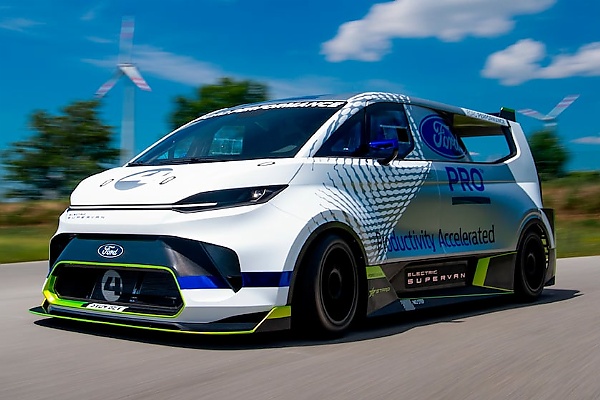 Ford Pro Electric SuperVan makes its global debut at the Goodwood Festival of Speed, UK, driven by Le Mans racer and electric record-setter, Romain Dumas
Pro Electric SuperVan is a demonstrator vehicle and won't be used for ultra-fast deliveries. It comes with five driving modes : Road, Track, Drag, Drift and Rally.
Pagani Huayra Codalunga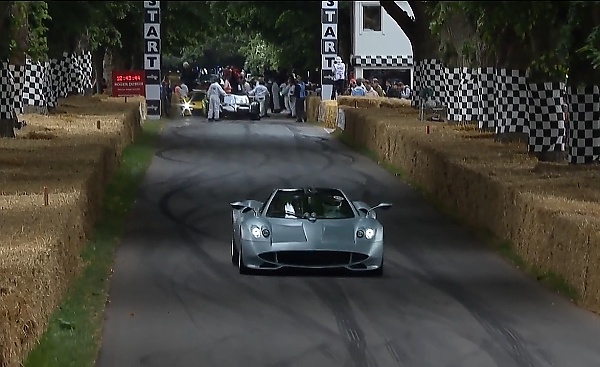 The Pagani Huayra Codalunga also made its first public at Festival of Speed, where the "tailor-made suit" signed by Horacio Pagani, also took on the legendary "hill climb" together with the Huayra R V12.
BMW M4 CSL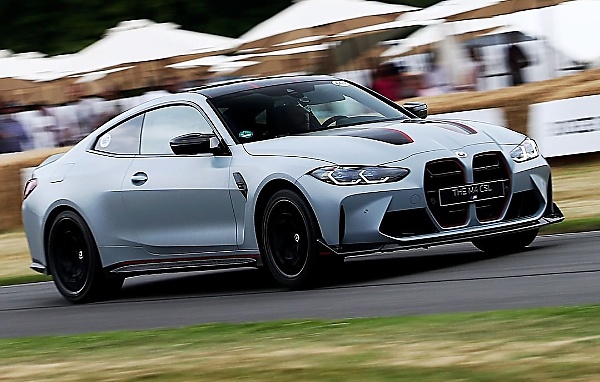 BMW M development engineer Jorg Weidinger took the all-new Nurburgring record-breaking BMW M4 CSL along the course in Sussex, completing the 20.6-kilometer layout in 7 minutes and 15.677 seconds.
BMW says the M4 CSL, with top speed (limited) of 307 km/h, needed 7 minutes and 20.207 seconds to cover the full 20.8-kilometer configuration of the Green Hell.