The Honda Prelude, A Now Forgotten Favorite Coupe (Photos)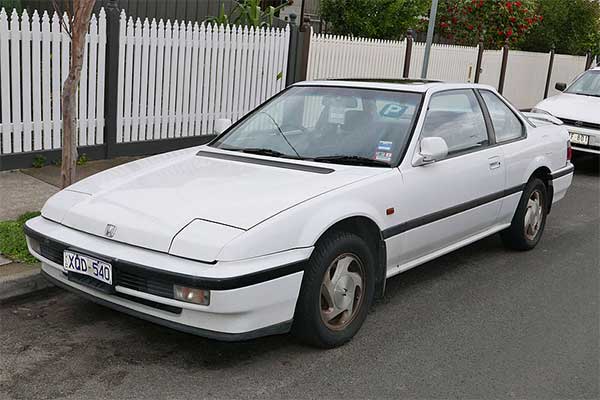 The Honda Prelude is a 2-door, 4-seater sports car that debuted from 1978 to 2001. It was successful until the 90s. Honda Prelude was designed for customers who want something sporty than the Honda Accord coupe (it came before the Accord Coupe). These cars were very popular in Nigeria in the late 80s and early 90s but added all together. So what happened to the Prelude and where is it now? well, let's find out.
The Prelude in its earlier years was like the Accord coupe and since the Accord was becoming a world seller, the brand had to make an Accord coupe in 1985. That still didn't stop the Prelude as it was a fan favourite with stylish looks. It was available in modest engines which are 4-cylinders and average power output. That still didn't deter sales as it was still the best selling 2-door offering from Honda. The first 3 generations were successful but problems started to happen on the 4th generation. The 4th generation model pioneered the looks of the 1994 Accord and since that model was now available in a coupe and better features, customers started to jump ship.
Honda wanted to salvage the situation by the time the 5th generation was launched in 1996. That model put the nail on the coffin. Sales plummeted as the Prelude was still underpowered and by the time the 1997 Accord Coupe came out, it was long lost. Not only did the Accord was bigger and more practical, but it also had a better engine and an optional V6. Honda even launched a 200hp 2.2-litre 217hp engine but that was for the Japanese market only.
With the continued success of the Accord coupe, Honda decided to discontinue the Prelude in 2001. The exterior dimensions of the Prelude were no longer in compliance with Japanese government regulations. It was a fun car to drive and was among the first set of Hondas to come equipped with the VTEC engine.