What Happened To The Toyota Avensis And Why Was It Discontinued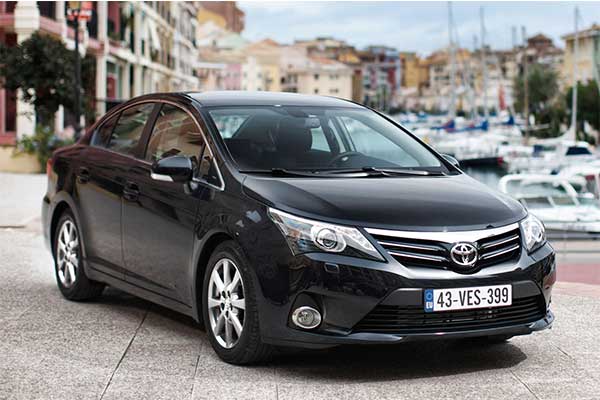 The Toyota Avensis at one point was the brand's best sedan with a fantastic engine and an overall quiet ride. It replaced an old-time favourite Corona and was available in a 4door, 5door liftback and a station wagon variant. In Nigeria, the 4door sedan was the pick and it was so popular among Bank executives and staffs.
Although debuted in 1998 (Toyota Corona in Nigeria)Nigeria didn't get the Avensis until the 2003 version and it was a straight replacement to the Corona. This model was available in a single 2.0-litre VVTi engine that outputs 145hp which was fuel-efficient and smooth. It racked up some serious sales globally and was the 1st family car to come with a knee airbag. One facelift was given to the Avensis in 2006 and a new model was available in 2009.
The new 2009 version was received warmly and like all Avensis before it, it was successful. The new model was sleek, larger and more comfortable than before with improved features. The 2.0-litre VVTi engine still remained but had a bump in power from 145hp to 150hp. For safety, seven airbags are standard, including two front-row side torso airbags, two side curtain airbags for both rows, and a driver's knee airbag. For rear collisions, active front headrests designed to help reduce whiplash are standard as well as brake lamps that flash under emergency braking. Vehicle Stability Control+ (VSC+) applies torque to the steering wheel to aid the driver in steering. A Pre-Collision System (PCS) becomes optional which includes Lane Departure Warning (LDW) and Lane Keeping Assist (LKA).
This model was facelifted twice, 1st in 2012 and the next in 2015 with so cosmetic changes given to it. So with all these features and high ratings, what happened to the Avensis? Well, the Corolla happened that's what.
Since 2005, the Corolla has been getting bigger and bigger in size, engine and power output. This was affecting the sales of the Avensis globally and Nigeria inclusive. Bank executives were shifting towards the Corolla as it had more value for money. As the years rolled by the Corolla was almost the same size as the Avensis and in order, not to conflict sales with the new popular Corolla, Toyota had to finally discontinue the Avensis in 2018.