Amazing Photos Of How Honda Accord Has Changed From 1976 To 2020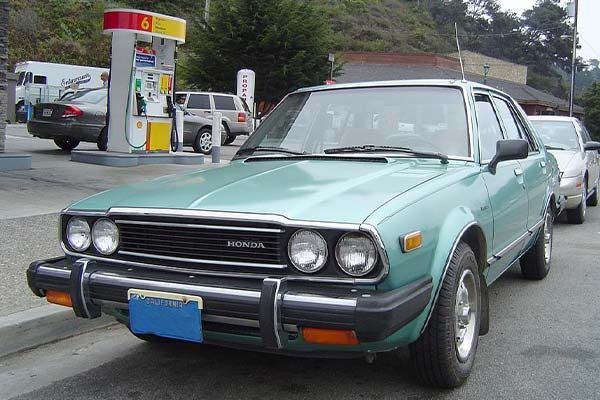 Honda Accord has been the brand's most accomplished and famous car for a very long time. It was because of the Accord that Toyota came up with the Camry to compete squarely against it (a fun fact). Like we did about the Civic last week, its the turn of its bigger brother, the Accord.  Without wasting much of our time, let's get started……….
1st Generation (1976-1981)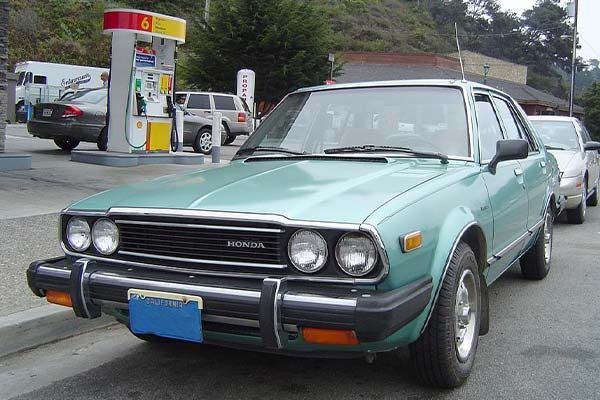 A lot of the 80s and few 90s kids will remember this generation of the Accord. The car was popular back then and people were beginning to notice Honda as a strong brand. It was available in a 3 door hatchback and a 4 door sedan with modest engines. Engine variants include a 1.6 and 1.8 all 4 cylinders and were mated with a 2/3 speed automatic and a 5-speed manual.
2nd Generation (1981-1985)
By the time the 2nd generation Honda Accord was released, its popularity began to soar. It was all new and better looking. The 2nd generation Accord still retained its 3 door hatchback and 4 door sedan. Engines were carried over from the 1st generation but they had more output and they perform better.  Transmissions are a 5-speed manual, a 4-speed automatic and a new 3-speed hondamatic.
3rd Generation (1985-1989)
This old-timer was a gem in the late 80s and early 90s. Its style was unique although it still looks like the others of old but it had a unique feature. You had the option to choose the variant with hidden headlamps or without it. The model with the hidden headlamp gave the accord a sporty look and made the Accord even more popular (hidden headlamps was a big deal in the 80s). The lineup of the Accord increased with the introduction of a 2 door coupe and a new 3 door variant called Aerodeck. Engine variants remained the same but with different outputs. A new 2.0 inline 4 was added to this version. This model was eventually nicknamed Pure Water.
4th Generation (1989-1993)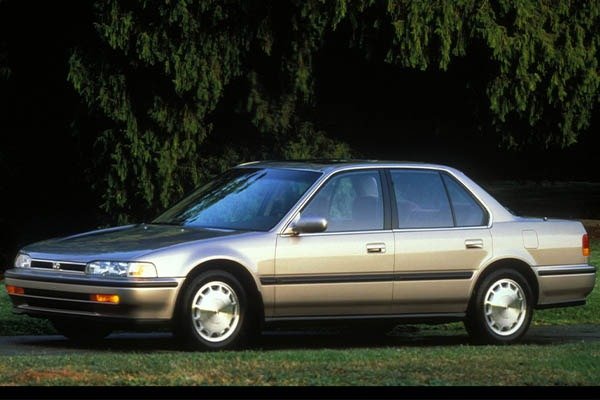 Hala Hala Hala, this is the name Nigerians gave this particular honda Accord, the Honda Hala. The 4th generation Honda Accord was what made the Accord boost in popularity in Nigeria most especially in the late 90s and early 2000s. It was sleek, very comfortable and won the hearts of all back then. It was available in a 2 door coupe, a 4 door sedan and a large station wagon. The engine variants were a 1.8, 2.0 and a new 2.2, all 4 cylinder engines. You can still see some of these cars plying our Nigerian roads to date. A 4-speed auto and 5-speed manual were available to choose from.
5th Generation (1993-1998)
The 5th generation Honda Accord had 2 separate designs for different regions. The US/global version and the European model. And as usual, Nigerians gave them aliases namely Bulldog (US model) and Bullet (European model). After this model, Honda continued to make different designs for different regions. The US models still retained the variants of the previous generation but the European model was only a 4 door sedan. The US model was the 1st Accord to have a V6 engine (2.7 litre). The European model was manufactured in Britain. European models lacked V6 but had a new 2.3 liter to compensate for that. Transmission also remained unchanged.
6th Generation (1997-2002)
The Baby Boy Honda was born in 1997 as a 1998 model. The 6th generation was by every means the largest Accord of that time as well as amongst rivals. It was big and powerful with Honda exploiting the VTEC even more. As usual, there was a softer European version (nicknamed Honda Adidas) that wasn't pretty popular in Nigeria. The wagon was dropped and there was a 5 door variant (Europe). The coupe was sold globally and was eye-catching. The US models had a 2.3 liter 4 cylinder and a 3.0 V6 (VTEC was optional). The European Accord had a softer, smaller frame and modest engines (no V6). It got a 1.6, 1.8, 2.0, 2.2 or 2.3 litre engine. Transmissions remained the same.