See How Mercedes-Benz C-Class Has Changed From 1993 To 2020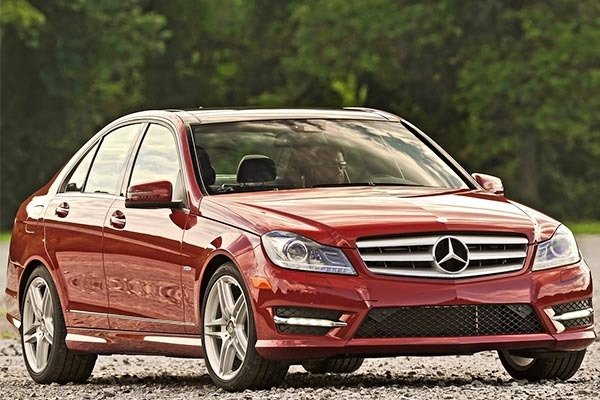 Mercedes-Benz C-Class is a compact executive sedan that is quite popular or let me say widely loved in Nigeria. It's the Benz every young guy aspires to own (apart from the G-wagon). Its style and looks are pleasant and eyecatching. The C- Class is literally young in comparison to the E and S. In this article, we will look at the C-Class all through the years from the 1st generation to the 4th generation. Let's begin…
1st Generation (1993-2000)
The 1st generation C-Class was one of a kind sedan back in the late 90s and early 2000s. It was an instant success in Nigeria and the world over. It was smooth, had lots of engine options and different features to choose from. The C-Class was a direct replacement to the 190E and was Mercedes's entry-level model till the A-class came in 1997. The 1st generation C-Class was available in a sedan and wagon. Engines are plenty to choose from. A 1.8, 2.0 and 2.3 liters (4 cylinder petrol), A 2.0, 2.2 diesel (4 cylinders), a 2.5 litre inline 5 (diesel), a 2.4 and 2.8 V6 and the AMG engines are 3.6 V6, 4.3 V8, and 5.4 V8. A 5/6 speed manual and a 4/5 speed automatic are available.
2nd Generation (2000-2007)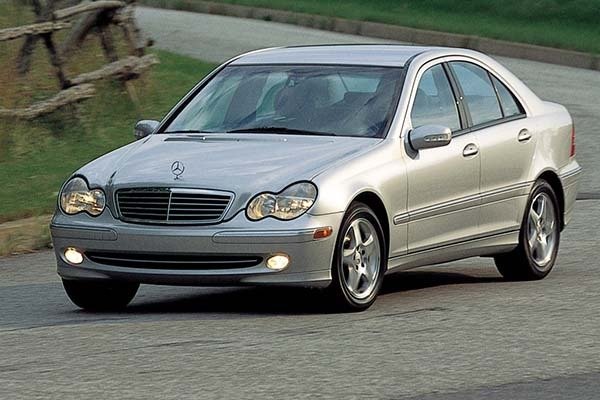 The 2nd generation C-class has 21st century written all over it. This generation was totally different from the old model and its styling was inspired by the 1999 S-class especially the rear. All the engines and transmissions are all new and it was the 1st C-Class to feature Mercedes-Benz COMMAND system. It was popular in Nigeria but not as the 1st gen but it was popular in its own right. A sedan, wagon, and a new 3 door coupe joined the lineup.
Engines are new and they include a 1.8, 2.0, and 2.3 (4 cylinder petrol). A 2.4, 2.5, 2.6, 3.0, 3.2 and 3.5 are all V6 while the AMG lineup is a 3.2 V6 and 5.4 V8 (C32 and C55). Diesel engines were a 2.1 liter 4 cyl, 2.7 inline 5, a 3.0 V6 and a 3.0 inline 5 (C30 CDi AMG). The Kompressor engine was optional. This generation of the C-Class was the 1st C-Class to have 4matic as an option. A new 6-speed manual and 7-speed automatic joined the lineup together with the regular 5 speed automatic.
3rd Generation (2008-2014)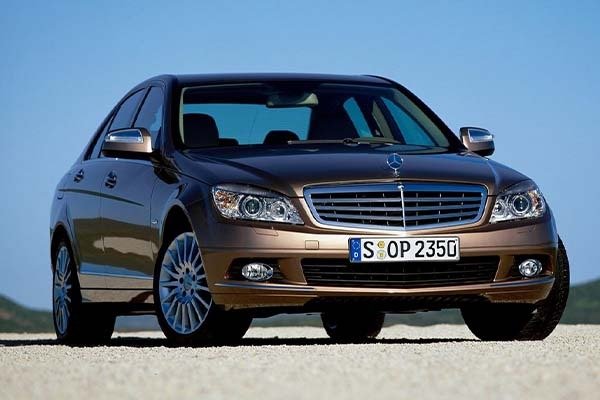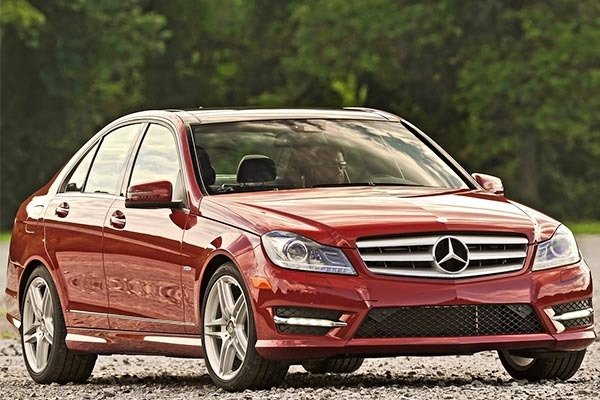 Another revolutionary change began with this generation of the C-Class with its own unique identity given to it. This model was Mercedes-Benz's best selling vehicle with worldwide sales of 2.4million units. This C-Class is regarded as a high-quality Benz because its features were very modern. It was available in a 2 door coupe, a 4 door sedan, and a wagon with various engines to choose from. A 1.6, 1.8 and 2.0 (4 cyl), a 3.0 and 3.5 (V6) and a 6.2 V8 (AMG). There are diesel engines as well and a new 7-speed G-Tronic transmission was introduced in the 2011 models upwards.
4th Generation (2015-Present)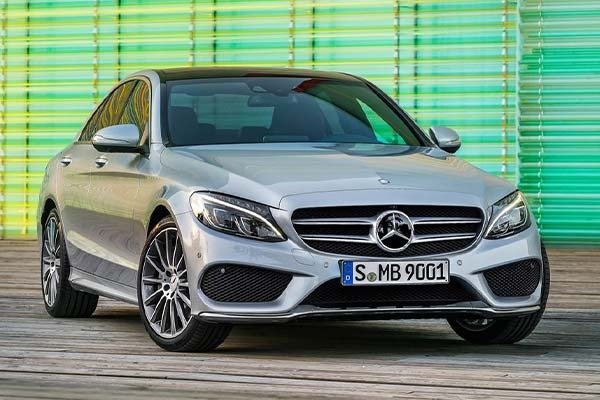 The current generation C-Class took another dramatic change from the old model. The new structure is significantly lighter, using aluminum extensively throughout the body, resulting in a 100 kg weight reduction. According to Mercedes-Benz, the structure will be much more rigid than other vehicles in its class. The variants of the C-Class still remained with the introduction of a convertible version. The styling of the C-Class is a familiar one that we see in the current E-class and S-class models. This C-class was in fact tagged a mini S-class because of their similar looks.
This model is a favorite amongst youths who want to make a statement and cruise in a Benz. The engines are all new from a 1.6, 2.0 (4 cyl) and a 3.0 V6 all turbocharged engines, there are diesel and a plug-in hybrid engines available. The C63 AMG displacement reduced from a 6.2 to a 4.0 liter V8, this was to improve fuel economy. A 6speed manual, a 7-speed G-Tronic, and a 9-speed G-Tronic are available transmissions to select.
Which is your most favourite Mercedes-Benz C-Class? Tell us in the comment section below.