This Is Ferrari's First Plug-In Hybrid Supercar And Most Powerful Production Car Ever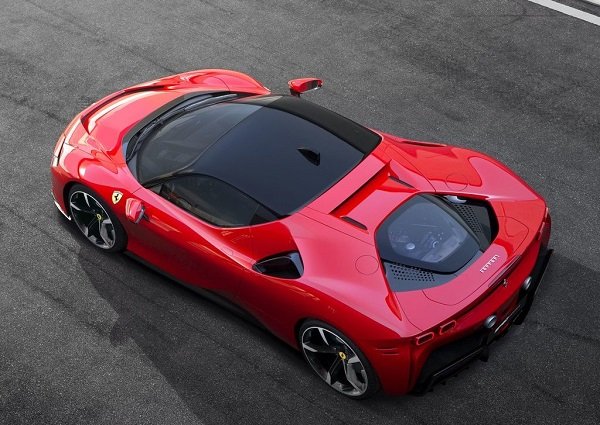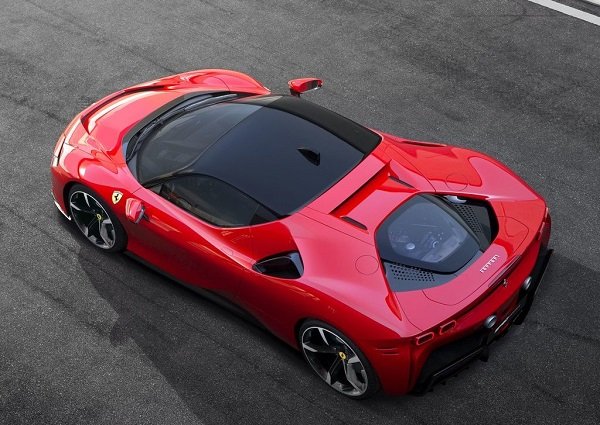 The Ferrari SF90 Stradale is Ferrari's first plug-in hybrid sports car and also the most powerful Ferrari production car ever.
The hybrid monster is powered by a 3.9-liter V8 engine together with three electric motors that, together, produce up to 986 horsepower.
Two of the electric motors are channeled to the front wheels while the third electric motor is connected to the gasoline engine mounted behind the seats. The transmission of the Ferrari SF90 is very similar to that in a Formula 1 racecar; it's eight-speed transmission.
The hybrid Ferrari is capable of jetting from 0-60mph in a little over two seconds and has a top speed of 340kmh. It can go as fast as 84mph using just its electric motors.
Ferrari has made hybrid cars before but not a plug-in hybrid. Hybrid cars have electric motors and batteries that are charged using energy from the car's gasoline engine and from braking. A plug-in hybrid can also be charged through an electrical cable like a fully electric car.
Ferrari has not yet announced pricing for the SF90.
See more photos below;