The Mercedes-Benz X-Class EXY Is Your "Best Or Nothing" Pickup Truck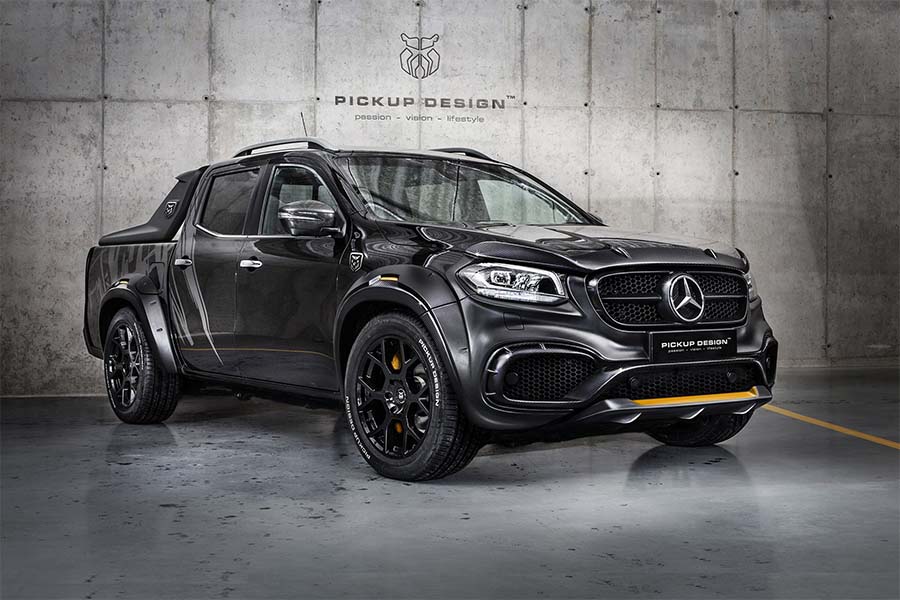 The Mercedes-Benz is a pickup truck that is out of this world already but Carlex Design is taking it to "God knows where!" with the Mercedes-Benz X-Class EXY Off-Roader.
1,998 units of this Carlex Design is coming in 2 different package. i.e 999 units each.
The tuning job comes with body kits, huge fenders, roof-mounted lights, amazing interior and cool to massive tyres amongst others.
This truck will cost you about N40m if you want to get yourself one from Nigeria.
You like it or not? Tell us in the comment section.