Thieves Caught Hoarding N660 Million Worth of Catalytic Converters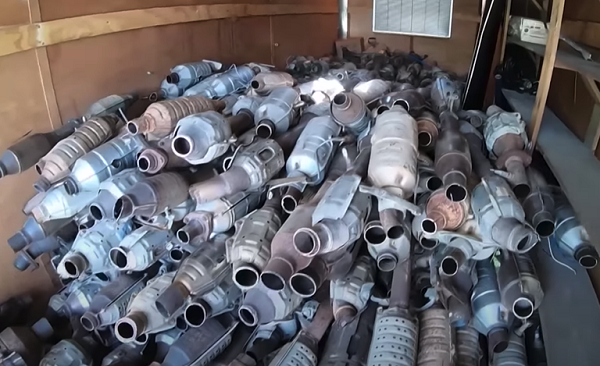 The rate at which catalytic converters are stolen globally has always been on the high side. It is not just a Nigerian thing.
Just in the first six months of 2022, Houston police received reports of more than 6000 thefts of catalytic converters. Just recently, a local police in Houston discovered a den of stolen converters alongside with numerous oxygen sensors, during a raid they carried out last week. In the raid, they arrested a group of people allegedly responsible for the thefts.
The converters were stored in seven locations in the Houston area and, according to TV station KHOU, were being shipped to buyers out of state. On top of the stolen parts, investigators found a stolen Dodge Challenger Hellcat at one of the locations.
KHOU reported that the thefts were conducted by a well-orchestrated crime organization operating on social media, advertising the prices for converters on specific car models to would-be thieves. "Cutters," or thieves who do the work of getting under cars and removing converters, would drop off between two and 10 converters for sale at a time, according to the news reports.
Watch video below;

The catalytic converter, found inside exhaust system of a car, contains precious metals that help turn the hazardous exhaust gasses emitted by an engine into less toxic pollutants.
These precious metals, which includes platinum, palladium and rhodium, are easy targets for Nigerian mechanics and panel beaters, who steal them from unwary customers. One sells for hundreds of thousands of Naira, depending on the car brand and model.