This 4-Door Suzuki Jimny Mini Monster Truck Was Built By Students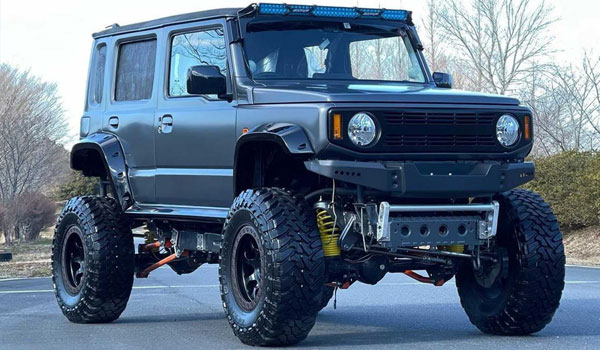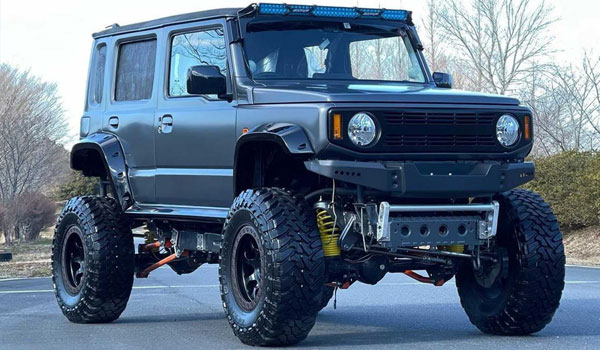 The Suzuki Jimny isn't available with a five-door body right now, at least not yet.
However, for the 2022 Tokyo Auto Salon, a group of students from Nihon Automobile College built an impressive-looking one.
According to Yahoo News Japan, the Jimny donor vehicle that received this conversion belonged to the customization department's teacher. He assigned the eight students working on the machine the task of converting it to a five-door vehicle and then left them to it.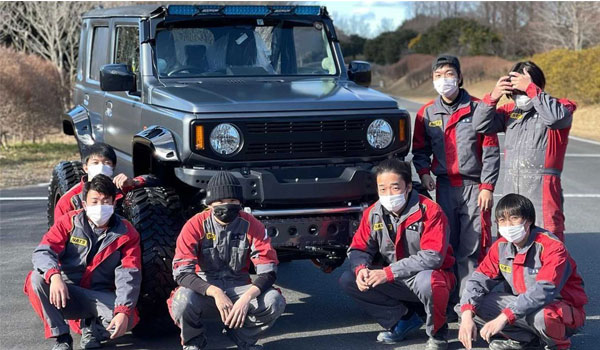 The students had to stretch the body and roof behind the B-pillar to make room for the extra pair of doors. They also had to adjust the rear fenders as a result of the change.
The students were under a lot of pressure to finish this project in a short amount of time. They only started in October and had to finish the vehicle by January 14 for the Tokyo Auto Salon.
The student in charge of the interior finished the pieces at school and brought them to the show to install them, according to Yahoo News Japan.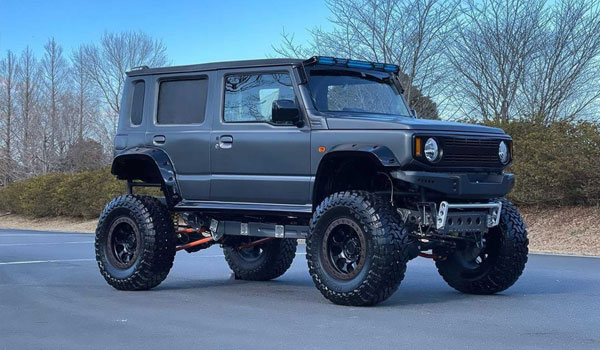 The Jimny on display at Tokyo Auto Salon has a raised suspension and numerous exposed components. A roof rack is also included in the external roll cage. There's an LED light bar and a pop-up tent in that area. The tailgate is equipped with speakers.
Suzuki is rumored to be planning a five-door Jimny for release in 2022. According to reports, the company intends to lengthen the wheelbase by 11.8 inches (300 millimeters) and rename the vehicle the Jimny Long. According to reports, the three-door version would cost around $3,000 more than the two-door version.