10 High Profile Nigerians That Were Assassinated In Their Cars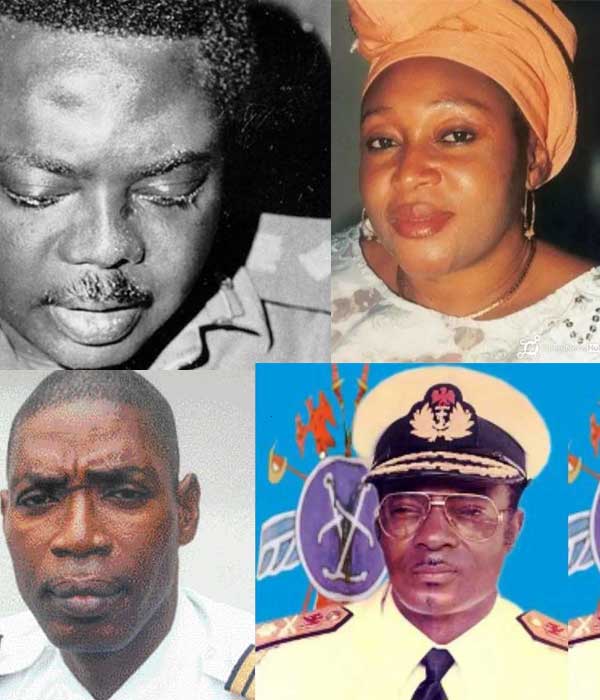 Some high profile Nigerians have been murdered while commuting in their cars.
This form of homicide often leaves the victims with little option for escape. They are literarily face-to-face with their assailants.
These occurrences had led to increase the number of armoured vehicles among the elites or high net-worth individuals who can afford them.
Below, we have listed ten Nigerians who met their tragic end courtesy of assassins' bullets as they commuted in traffic.
 Murtala Mohammed
General Murtala Mohammed became Nigeria's Military Head Of State on 30 July 1975.
On Friday 13 February 1976, General Muhammed set off for work at to his office at Dodan Barracks, Lagos. He took his usual route on George Street.
Shortly after 8 a.m., his Mercedes Benz car traveled slowly in the infamous Lagos traffic near the Federal Secretariat at Ikoyi in Lagos. It was there a group of soldiers emerged from an adjacent petrol station, ambushed the vehicle and assassinated Muhammed.
Murtala Muhammed was killed, aged 37, along with his aide-de-camp, Lieutenant Akintunde Akinsehinwa, in his black Mercedes Benz saloon.
The assassination was part of an attempted coup led by Lt. Col Buka Suka Dimka.
General Murtala Mohammed was succeeded by the Chief of Staff, Supreme HQ Olusegun Obasanjo,
Babatunde Elegbede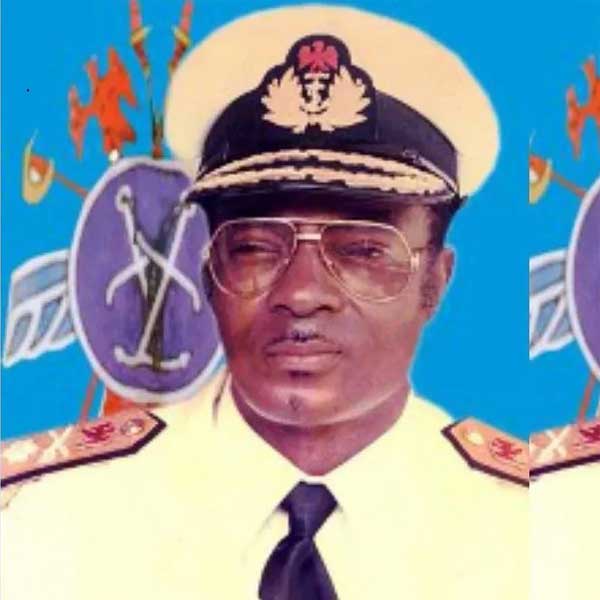 Vice-Admiral Tunde Elegbede was Military Governor of Cross River State, Nigeria between July 1975 and October 1978.
He later became Chief of Nigeria's Defence Intelligence Agency from July 1986 to January 1990.
On 19 June 1994, gunmen along the Gbagada/Oworonshoki expressway in Lagos assassinated Elegbede.
More than 70 automatic rifle bullets hit him in the presence of his wife.
In July 2001, three of the seven suspected robbers were formally charged.
Over two decades after that dastardly act, nobody has been convicted of the murder.
Kudirat Abiola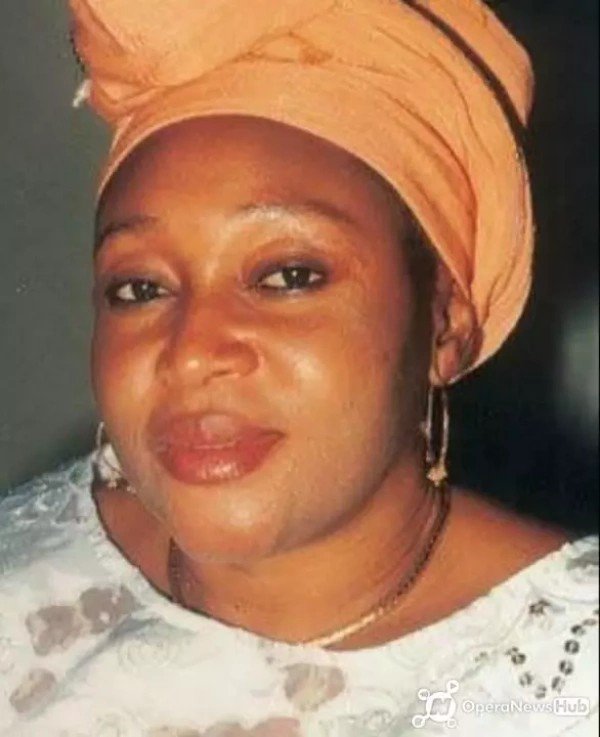 Alhaja Kudirat Abiola was a Nigerian pro-democracy campaigner and wife of MKO Abiola, the acclaimed winner of Nigeria presidential election held on June 12, 1993.
She was assassinated whilst the Nigerian Government was detaining her husband, Moshood Abiola.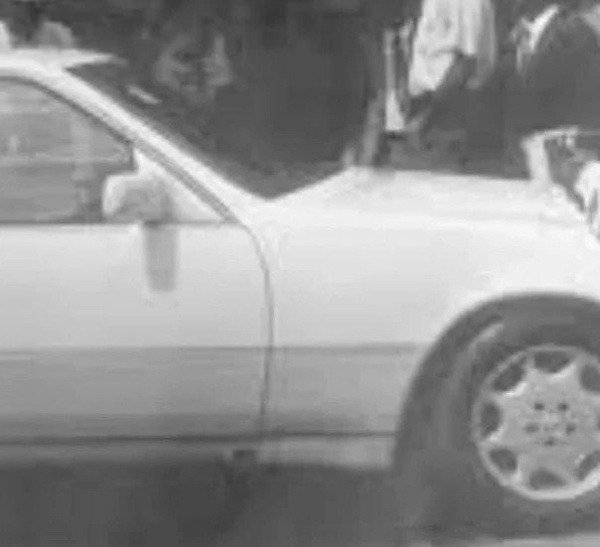 Mrs. Kudirat Abiola was felled by assassin's bullets very close to the Lagos-Ibadan Express toll gate in 1994.
Late General Sani Abacha's boy, Hamzat Al-Mustapha and others were being tried for the politically motivated murder.
Jerry Agbeyegbe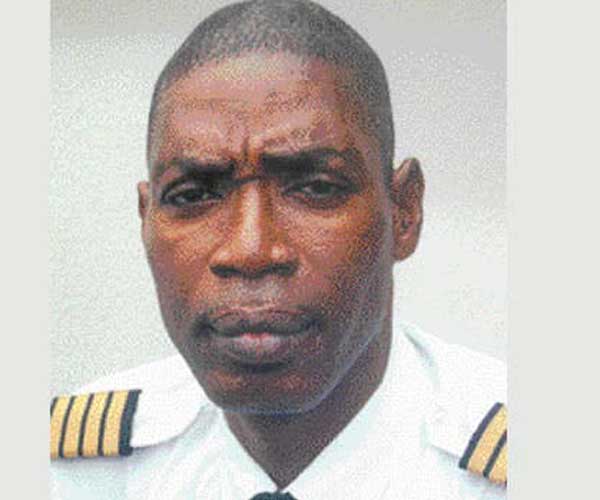 Captain Jerry Agbeyegbe  was one of Nigeria's most brilliant pilots and a fearless voice in the country's aviation sector.
He spoke and fought against anything or act that seemed contrary to the aviation rules and standards. He also fought for the general wellbeing of aviation workers.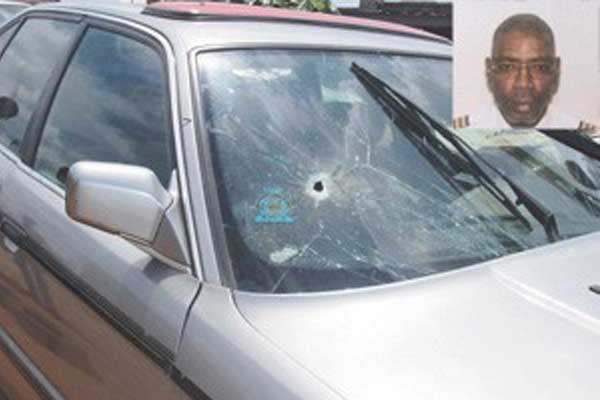 Agbeyegbe was assassinated in his silver-coloured BMW saloon car with reg. No. DB 244 EKY on October 12, 2004. The incidence occurred at Alapere, Ketu, Oworoshoki axis of Lagos-Ibadan expressway.  He was 49 years old at the time of his death.
Charles Achor Nsiegbe
Hon  Charles Nsiegbe was a former member of Rivers State House of the Assembly. He was also the Publicity Secretary of the People's Democratic Party, South-South zone.
On 20 November 2009, he was shot along Tombia Extension, near Clock Tower Hotel, GRA, Port Harcourt.
The car he was being driven in was allegedly stopped by a man in mobile police uniform. The man ordered him to open the boot of his car for a search after requesting for his vehicle particulars.
He was shot several times as he alighted from his bulletproof SUV to comply with the assailant's instruction.
Alex Badeh
Air Chief Marshal Alex Badeh served as Chief of Defense Staff during the Goodluck Jonathan administration.
On 18 December 2018, he was attacked in his vehicle while returning from his farm along Abuja-Keffi Road.
He died from gunshot wounds sustained from the attack.
Abigail and Barnabas Igwe
Barnabas Igwe, was the chairman of the Anambra State branch of the Nigerian Bar Association.
He was an open critic of then Anambra state Governor Chinwoke Mbadinuju.
On September 2002, Barnabas Igwe and his wife Abigail Amaka Igwe travelling in a car when some shadowy characters emerged from nowhere and assassinated them with machetes.
Mrs Abigail was pregnant, and the murderers did not spare the unborn baby.
Andrew Agom
Engineer Andrew Agom was a member of PDP Board of Trustees and former Managing Director of the Nigeria Airways.
On March 4, 2004, he was on the entourage of the former Benue State governor, Senator George Akume.
The governor's convoy was on its way to Kaduna to attend a meeting of the governors of the 19 northern states.
Near Nasarawa-Eggon, Nasarawa State, the convoy was attacked. The incident occurred about 7.15 a.m.
Engineer Andrew Agom, who sat beside the governor in his official Toyota Land Cruiser Jeep was not lucky as bullets that might have hit the governor got him in the stomach. He died on the spot.
Also felled was one of the governor's police security guards, Sergeant John Ngam, who was in the Pilot car. He was hit in the head. He died at the National Hospital, Abuja where he was rushed to for medical attention about 12 noon.
Dipo Dina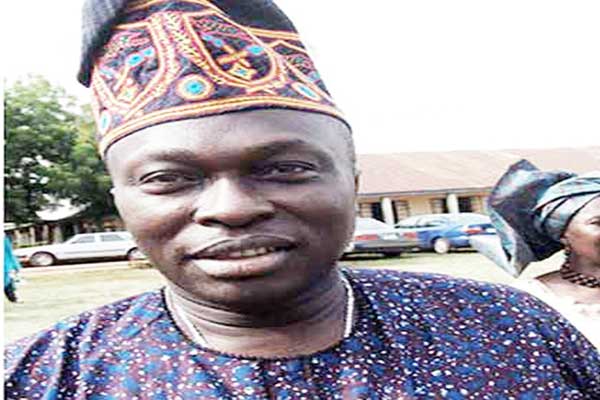 Otunba Dipo Dina was a prominent politician, philanthropist, administrator.
He became the Ogun State governorship candidate in the 2007 election after he joined the defunct Action Congress (AC).
On January 25, 2010, on his way to his home on Dolphin Estate, Ikoyi, Dipo was abducted and taken in another car to an unknown destination where he was assassinated.
The assailant reportedly spared the lives of two other passengers in the Toyota Camry that he was driving in: His driver, Mr.Tunde Oyediran and a prophetess, Funmi Olagoke.
Rasak Jikoji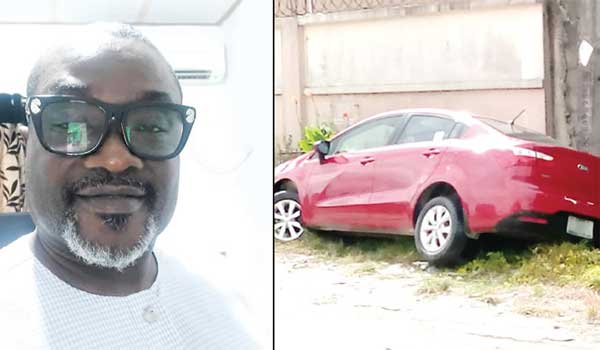 Chief Rasak Jikoji, a Lagos-based socialite and contender for the Badore chieftaincy stool, Chief Rasak Jikoji, was assassinated Sunday April 25, 2021.
Rasaki had a month prior celebrated a court ruling in his favour on the chieftaincy stool.
He was said to be with his personal assistant when he was attacked and shot dead.
The assailants also smashed his skull open with a big stone.
The 60-year-old was rushed to the Lagos Island General Hospital, where he was pronounced dead.