This Is How To Crush A ₦49m Ferrari 360 Spider With A Bulldozer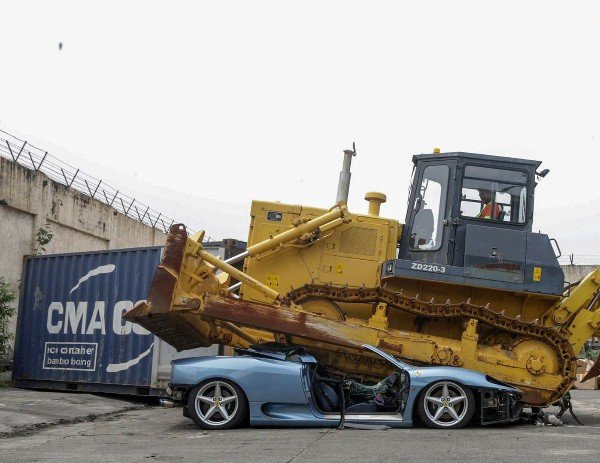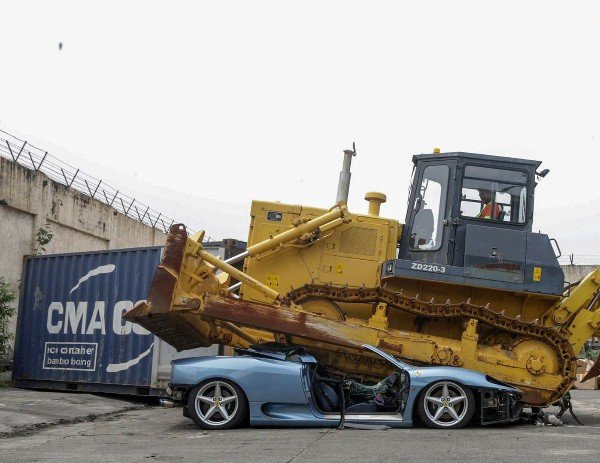 The government of the Philippines on Tuesday crushed a Ferrari 360 Spider supercar that was wrongly declared as auto parts by its owner in order to avoid payment of the right taxes.
According to reports, the Italian luxury sports car, which is estimated to be worth about $137,000 (₦49 million), had arrived in May with some missing parts so that it could apparently avoid taxes associated with importing automobiles.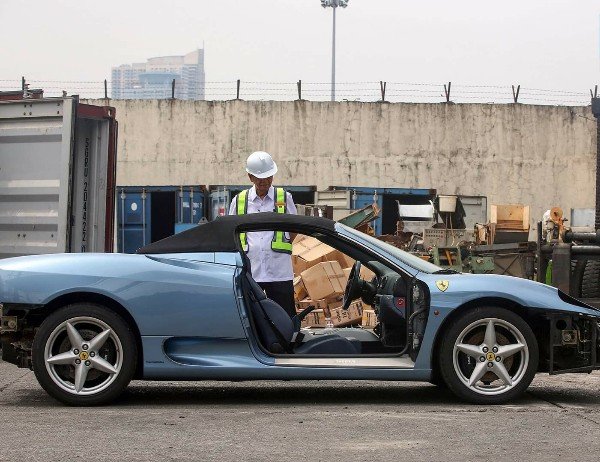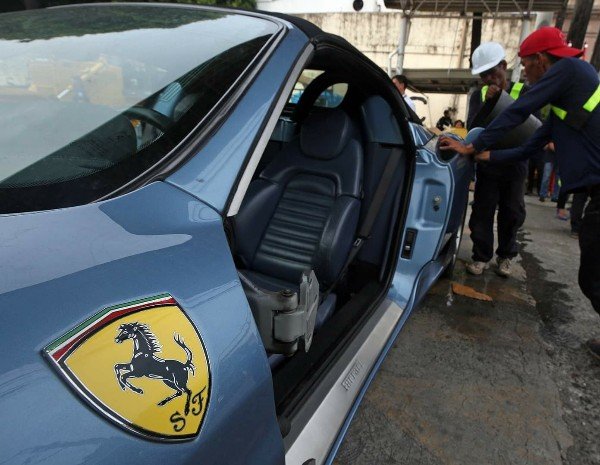 And this is not the first time that the government will publicly destroy supercars in its quest to eradicate smuggling and tax evation.
A year ago, the Philippine Government, under the watchful eye of controversial President Rodrigo Duterte, used a heavy construction equipment to crush 68 seized luxury cars, including Lamborghinis, Porsches, Mustangs and eight motorcycles, that is worth over ₦2 billion.
A similar exercise was carried out in March last year which saw the demise of Maserati Quattroporte, a BMW B12 Alpina, a Porsche 911 GT3, a BMW Z1, an Opel Manta, a Renault R5, and a two-door Mercedes-Benz G-Wagen.
Importing used cars into the Philippines is highly regulated and highly taxed in order to help strengthen the local auto industry.
What Do You Think?