Ferrari 360 Spider Transformed Into A Roofless Speedster (Photos)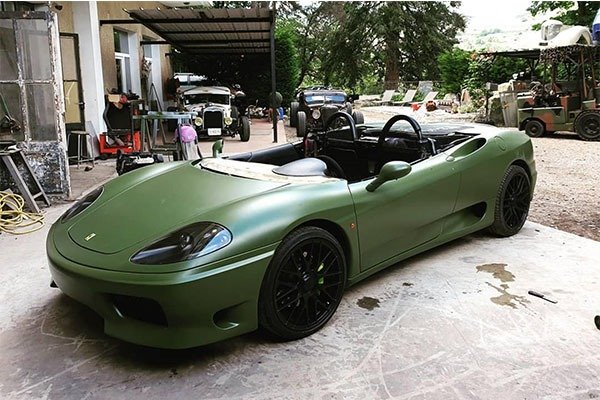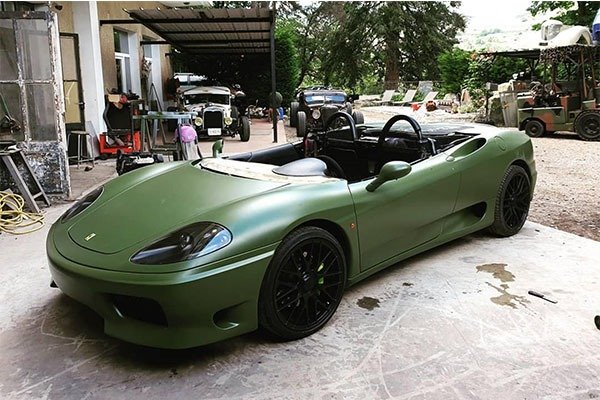 This is a serious modification done to this Ferrari to make it look like a speedster. Now, this Ferrari started out as a 360 Spider that debuted from 2000 to 2004 making it an old school Ferrari. It is a common thing that speedsters are very rear vehicles because they are ridiculously expensive. Now a French builder by the name of Alexandre Danton has worked magic to the Ferrari 360 spider.
The first thing Danton did was to take off the windshield which gives the 360 a much more streamlined look. He also gave the Ferrari a military-like green paint job. He fitted black wheels, and the cabin appears to be in a stripped-down, unfinished state.
No one knows for sure if the engine will be tweaked as Danton gave no information. The Ferrari 360 Spider uses a 3.6-litre V8 and outputs 398hp mated with a 6-speed manual or an F1 automated manual (6-speed).
What's your take on this Ferrari Speedster? Tell us in the comment section below