Throwback Thursday: 1st Generation Toyota Prius Started The Mass Produced Hybrid Car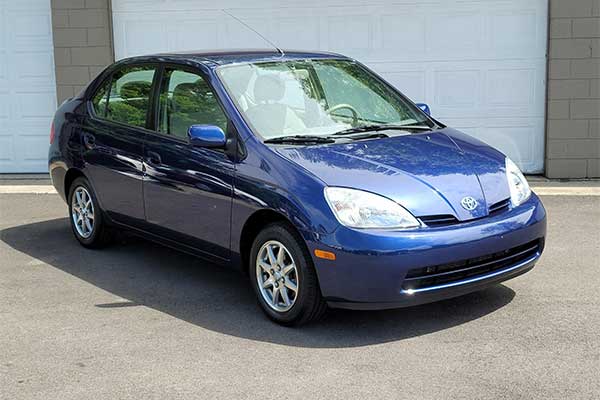 It was the beginning of the hybrid revolution and it all started when the Japanese car-maker helped an engine with an electric motor.
In 1997, Toyota introduced the Prius on the Japanese market. It was a car built for a purpose: to be fuel-efficient and practical enough. On top of that, it was offered at a good price for those times. And it wasn't a fashion vehicle, but it became one. It became a statement for sustainability as well.
The first generation of the Prius was not a great looking car. It was shaped like a regular, three-box sedan with triangular and curved headlights. The Corolla from those times looked better. On the D-pillars, a pair of air vents to cool the batteries were needed. It shared more pieces with other production cars from Toyota.
Inside, the design was even weirder, with a big stick next to the steering wheel. It was used for the transmission. The instrument cluster was completely digital and installed in the middle of the wide and long dashboard. The navigation display was mounted on the upper side of the centre stack. Remember, it was 1997, and not too many cars featured such a piece of equipment.
The revolution was under the hood, where a 1.5-litre gasoline engine was parallel mounted to an electric motor. Both were mated to the same CVT gearbox, the only transmission from those times which could have to handle the two types of engines.