Throwback Thursday: VW Routan, A Minivan That Came And Disappeared (Photos)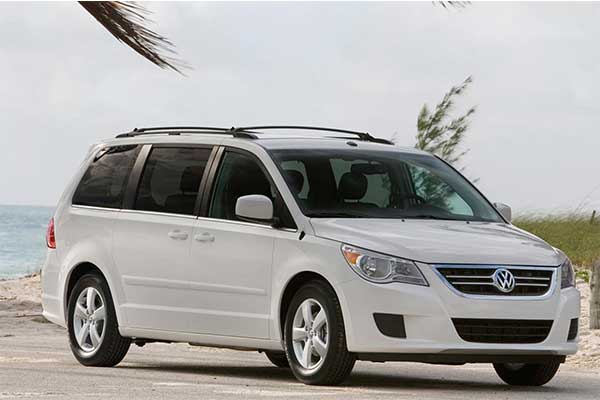 Many people are aware that VW has a series of minivans from the Sharan, Touran and Suran but there's was another that was US-built and it was called Routan.
The Routan is actually a Chrysler Town And Country Rebadged as a VW that debut back in 2009. It lasted for only 5 years after a series of issues, recalls and poor sales coupled with the advent of the crossover SUV. The birth of the Routan was instigated by a joint venture with then Daimler Chrysler to offer additional vehicles specially developed for the U.S. market. The automaker's intent with outsourcing production of the Routan to Chrysler was to avoid the significant expense of developing its own family-sized minivan.
Since the Routan is basically a Chrysler minivan, it shares the same engines starting from a 3.8 L V6 producing 197 hp and 230 lb-ft, a 3.6 L V6 producing 283 hp and 260 lb-ft and a  4.0 L V6 producing 251 hp and 259 lb-ft. They are all mated with a 6-speed automatic transmission.
Another strong factor that Affected the Routan was its price as it was more expensive than its Chrysler cousins by far and most of its rivals. It was also plagued by reliability issues as the Routan was recalled for a faulty ignition switch which causes serious problems from shutting off the engine and the airbags, power steering and power brakes are all deactivated.