Throwback Thursday: The Original Toyota Previa Was A Weird Minivan Back In The 90s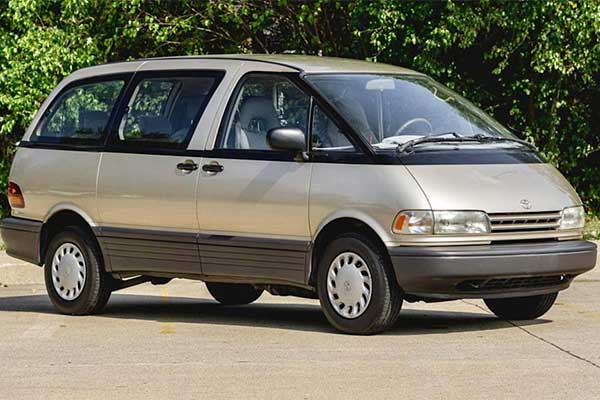 Back in the day, minivans were not much of a vogue but the Toyota Previa changed that with its unique styling and features that were ahead of its time. It was built in Japan and made its way to the US and European market.  In the US, Chrysler was dominating with the like of the Chrysler Town And Country, Dodge Caravan and Plymouth Voyager (all the same looks but different brand) but the Previa stole the show. Some of these minivans can still be seen on our roads after almost 30 years of existence
The original Previa was one of the few minivans to offer rear-wheel-drive and a unique mid-engined platform, where the inline four-cylinder gasoline-powered engine was installed almost flat (at a 75-degree angle), beneath the front seats. Installing the engine in this configuration allowed moderately easy access to the spark plugs, which were located underneath a panel on the upper left side of the vehicle, after removing the front passenger seat, the carpet and an access panel.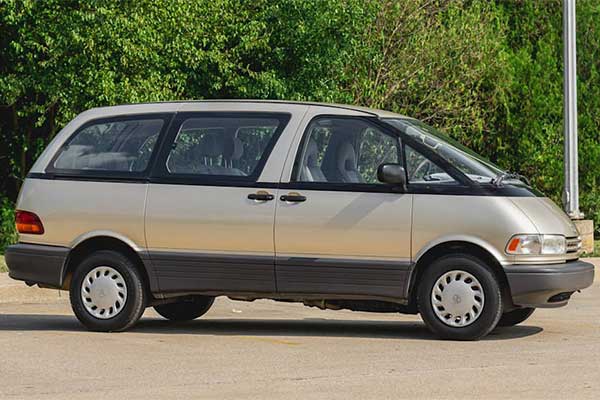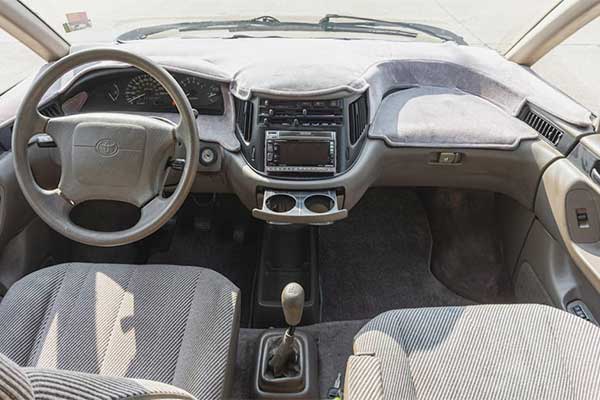 Controversy stroke the Toyota Previa in the US as then Chrysler boss  Lee Iacocca accused Toyota of dumping the Previa in the United States to take market share in the minivan segment from Chrysler. However, his claims were never substantiated. It was very popular but didn't get the sales they expected because of its high price but it was bigger and more versatile than its American counterpart. Another issue was the mid-engine set-up that made the Previa available in a single 2.4-litre inline-4 that outputs 158 hp compared to the V6 options its rivals had. Simply put, the Previa was so big yet so underpowered, Toyota even went as far as fitting a turbocharger to the engine but that didn't help.
These issues forced Toyota to replace the Previa for the US market with the more traditionally designed, front-wheel drive, US-designed and built, Camry-based Sienna. The European market was very successful, and the original Previa lasted till 2000 when the second generation was launched.