Toyin Abraham's Actor Husband Ajeyemi Congratulates Wife On Her New Mercedes G-Wagon, Showers Praises (PHOTO)
Toyin Abraham's actor husband Ajeyemi congratulates wife On Her New Mercedes G-wagon Brabus SUV, showers praises on her.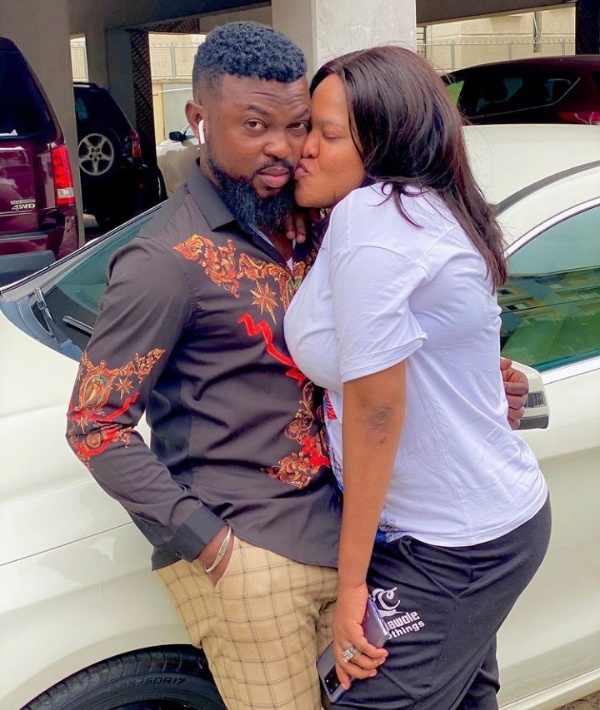 Earlier this week, movie star Nkechi Blessing Sunday announced the arrival of a Mercedes-Benz G-Wagon belonging to fellow actress, Toyin Abraham. She congratulated the actress while sharing a clip of the luxury ride.
Now, Toyin Abraham's hubby and actor, Kolawole Ajeyemi, has taken to his Instagram page to congratulate the mother of his son.
Describing his wife as his joy, the Yoruba film star wished her well on the new acquisition.
Kolawole also shared a photo of his wife posing with the boxy offroading machine that is popular among celebrities. In the photo, the actress was seen leaning on the ride as she concentrated on her phone.
Kolawole with the handle @kolawoleajeyemi wrote:
"Congratulations AYOMI @toyin_abraham 🤍🤍🤍🤍🤍🤍🤍🤍🤍🤍🤍🤍🤍 THE RETURN OF OOSA IS COMING JAMAL IS COMING TEMINIKAN IS COMING OOSA STILL SHOWING"
BRABUS
Toyin Abraham's ride is not just an ordinary G-wagon, but a high-performance type that has been uptuned by popular Mercedes tuner, BRABUS.
BRABUS GmbH is a German high-performance automotive aftermarket tuning company founded in 1977 in Bottrop (Ruhr area).
It specializes in Mercedes-Benz, Smart and Maybach vehicles. This is the largest Mercedes-Benz tuner after Mercedes-AMG, which has been a Daimler AG subsidiary since the 1990s
Brabus's primary focus is to achieve maximum car performance through the increase of horsepower and movement.
Customers can either buy cars from Brabus, or send in their car to be customized and/or overhauled.
Customers ordering a car directly involves Brabus purchasing a particular model from Mercedes and then modifying it according to the customer's requests.