Toyota Ambient RD Prius PHV : This Newly Unveiled Car Is A Toyota Prius On Steroids
Japanese automaker Toyota has unveiled one-of-a-kind "Ambient RD Prius PHV" concept car at this year's Tokyo Auto Salon. The futuristic concept car is based on the popular Toyota Prius Plug-in Hybrid.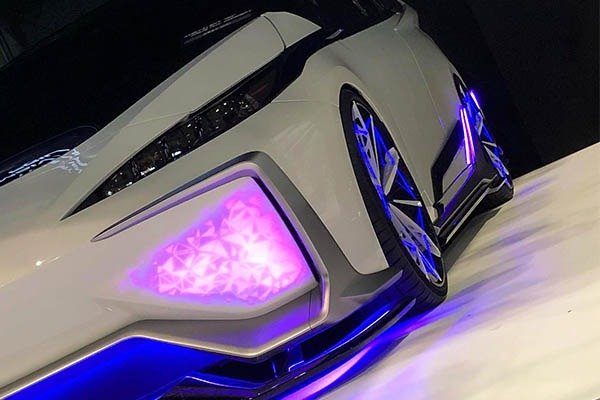 The Ambient RD Prius PHV Concept car is the first collaboration between two Toyota's major brands, Toyota Racing Development, TRD, and Modellista.
The concept car combines Toyota Racing Development's aerodynamic know-how and the dress-up sense of Modellista.
It features a transparent illumination at the front bumper and purple lighting on the wheels. The vertical tail also has a red lighting, similar to the styling on the new Hongqi H9 luxury sedan.
This is a concept car, so let's wait and see maybe Toyota will include some of these futuristic designs on the upcoming Toyota Prius model.
Also See: Buy and sell cars faster on Carmart NG