Toyota Launches Corolla Cross SUV And Its A Mini RAV4 (Photos)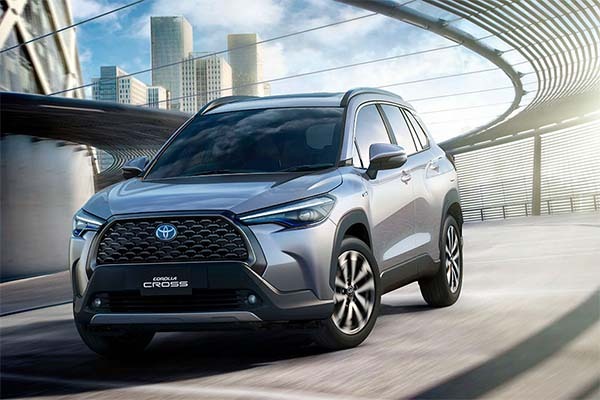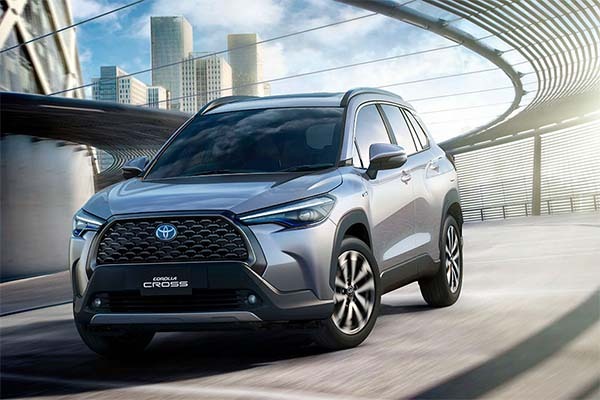 The SUV market has continued to rise over the years and Toyota has tapped in again by introducing the Corolla Cross. The only drawback is that it will be available in South East Asia Countries starting from Thailand. But that can change depending on the demands from other regions. We shall now dig deeper to know more about this new SUV.
Looks
First impressions of the Corolla Cross says a lot as its heavily based on the RAV4 but shares most components and platform with the Corolla. It will slot between the CH-R and RAV4 so from all indications you can call it a baby RAV4 and it will be definitely cheaper. Overall it's a fresh look and it's milder and softer than the bold RAV4 which is a good thing as the market for smaller crossovers has increased globally. It features a pronounced black grille as well as sharp headlights and LED daytime running lights. The crossover also includes black bumpers, side skirts, and wheel arches while sporting a pair of black roof rails.
What's Inside
On the interior layout, its basically the same used in the Corolla with some difference in the centre console which is barely visible. There is a large touchscreen jutting out of the dashboard, a digital gauge cluster, and the same air vents as the normal Corolla. Toyota promises plenty of space for occupants as the Corolla Cross is more practical than the Corolla sedan. Features like the Toyota Safety Sense suite with pre-collision warning, dual-zone climate control, and rear seats that can recline up to six degrees are fitted.
Engine And Transmission
Toyota powered the Corolla Cross with 2 engines both of which are 4-cylinders and are very efficient. These engines are a 1.8-litre producing 140 hp and 129 lb-ft of torque and a 1.8-litre that produces 98 hp and 105 lb-ft with an electric motor delivering an extra 72 hp and 120 lb-ft of torque. Both engines are front-wheel drive via CVT and e-CVT (hybrid model). From all indications, this is the closest to how the Toyota Matrix was and as its name Corolla, expect it to sell like hotcakes. Although nobody knows if Toyota will fit an all-wheel-drive system in the future but only time will tell.
Whats you take on the Corolla Cross? Tell us in the comment section below