Toyota Set To Build Selected Parts For The Good Old J40 Land Cruiser Series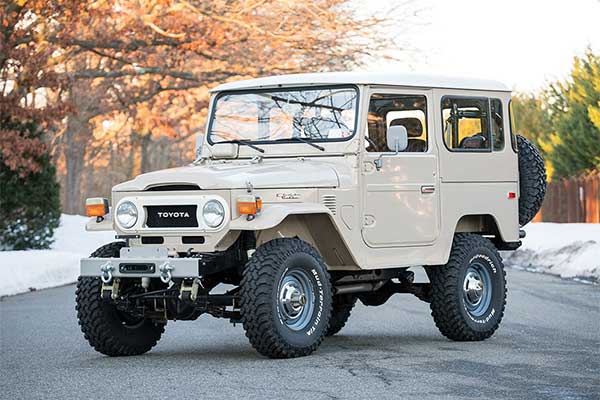 Toyota Gazoo Racing has revealed that it will reproduce select parts for the J40 Series Land Cruiser that was built between 1960 and 1984. The Japanese automaker says that it will reproduce and sell parts for the 40 Series Land Cruiser thanks to a special collaboration with suppliers.
The parts – including engines, drivelines and exhausts – will be produced by Toyota Gazoo Racing and should go on sale early next year. There will also be a form on Toyota's website where owners can request reproductions of specific parts, so the company can see what other kinds of components it might be worth reproducing next.
Owners of the J40 model will be happy to hear the company is putting some components of the SUV back in production to address a spare parts shortage and also to mark the Land Cruiser's 70th anniversary. The initiative is part of the GR Heritage Parts Project, which also includes starting production of spare parts for the A70 and A80 Supra models as well as for the 2000GT.
The Japanese automaker is already thinking about re-starting the production of parts for later generations of the Land Cruiser. Speaking of which, the 37-year-old 70 Series is still in production and will be updated in 2022 to meet more stringent safety regulations
Manufactured from 1960 to 1984, The 40 Series wasn't the first Land Cruiser model, but it was the first to catch on globally, creating a legacy that the latest 300 Series model carries today.  It was available in a choice of petrol and diesel engines and a host of body styles to suit different customers preferences.