The 16 Toyota Trim Level Acronyms And What They Mean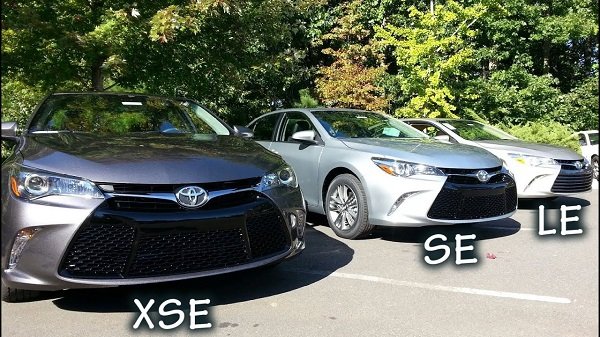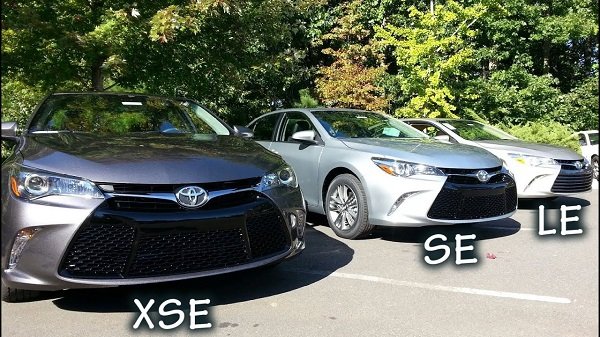 Toyota Motor Corporation is among the leading car brands in the world today. As of June 2019, Toyota Motor Corporation is the richest automobile company in the world with a market capitalization of $199 Billion.
In Nigeria, Toyota is one of the most preferred brands due to some certain factors such as durability, availability of spare parts and good resale value. You can read our detailed post on the "8 Reasons Why Toyota is Nigeria's No.1 Car Brand".
The Toyota brand uses various trim levels to offer their car buyers variety of options to choose from each model. Each trim level has an acronym that indicates its standing in the lineup.
In case you've been wondering the meaning of CE, LE, SE, XLE, you see written on Toyota cars, then you're in the right place. Autojosh have your back. In a short while, you'll find out their meaning as well as which trim levels are available for each model.
Below are the various Toyota trim level acronyms and their meaning:
1. CE – Classic Edition
2. DX – Deluxe
3. L – Entry-level
4. LE – Luxury Edition
5. S – Sport
6. SE – Sport Edition
7. SLE – Sport Luxury Edition
8. SR– Sport Rally
9. SR5 – Sport Rally 5-Speed
10. VE – Value Edition
11. XL – Executive Luxury
12. XLE – Executive Luxury Edition
13. XLS – Executive Luxury Sport
14. XR – Extreme Rally
15. XSE – Extreme Sport Edition
16. XRS – Extreme Rally Sport
Let's talk about the common trims we have in Nigeria.
CE is a base model and it comes with limited car features. It might lack cruise control and some other features.
LE is an upgraded model to CE, it has everything that CE would have but LE has more features than the CE. An example of these features include an MP3 Player.
SE is the sports edition. It has a sporty look both in the interior and outside. The struts and suspension are stiffer and it comes with high performance Tyres. The SE trims are better when it comes to handling and it will take a good driver to find all these out.
The different trims also mean slightly different things depending on the car; a Camry XLE will have different features than a Corolla XLE or and Avalon XLE. In Nigeria, we call this XLE the full option. In the sense that it comes with every feature available for that model. It will have more goodies than any other trim.
Trim level options for each Toyota model:
Below, you will find the current trim level options for each model in the Toyota lineup listed from most basic to most advanced.
4Runner: SR5, Trail, Limited, TRD Pro
Avalon: XLE, XLE Plus, XLE Premium, Touring, Limited
Avalon Hybrid: XLE Plus, Premium, Limited
Camry: CE, LE, SE, XLE, XSE
Camry Hybrid: LE, SE, XLE
Corolla: CE, LE, LE Eco, XLE, SE, 50th Anniversary Special Edition, XSE
Highlander: LE, LE Plus, XLE, Limited
Highlander Hybrid: Limited
RAV4: LE, XLE, Limited, Platinum
RAV4 Hybrid: XLE, Limited
Sequoia: SR5, Limited, Platinum
Sienna: CE, LE, SE, XLE, Limited
Tacoma: SR, SR5, TRD Sport, TRD Off-Road, Limited, TRD Pro
Tundra: SR, SR5, Limited, Platinum, 1794 Edition, TRD Pro
Yaris: L, LE, SE
The Toyota Land Cruiser is one of the Toyota models with just one trim option; it comes in one grade, although buyers can opt for additional packages if they so desire.
Which of these trims is your favourite? Let's know by using the comment section.