Trailer Transporting A Big Airplane Causes Traffic In Edo (Photos/Videos)
We all know strange things happen in Nigeria on daily basis. This time around, it's a trailer transporting a big airplane that ended up causing traffic in Edo state.
According to zukky79 on Nairaland, the airplane was on its way to Abuja from Lagos state. Officials of the FRSC and Nigeria Police Force were on ground trying to direct the traffic.
This is the first time I am seeing such a thing in Nigeria. I thought planes are usually dismantled before being transported to wherever they are needed. Does this mean that whoever is moving this airplane is trying to save time an money associated with dismantling and coupling the plane? We wouldn't know.
On a second thought, it could be they want to sell off the plane as scrap to.
Be it as it may, this pose a lot of risk to every other road user and hence, it's bad. Safety first, remember.
Obviously, the wings, engines and tail fins of this plane aren't present.
See photos of the trailer transporting the airplane;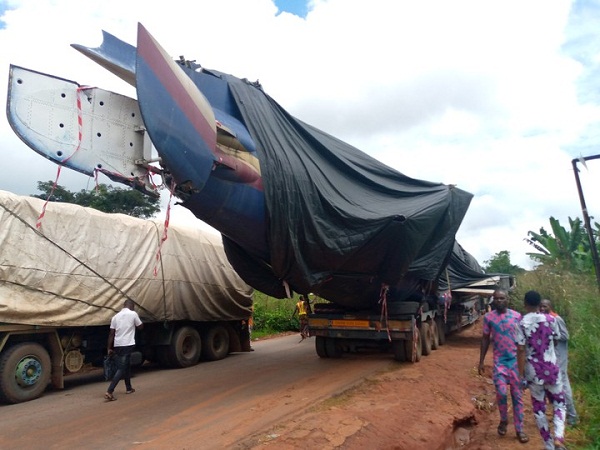 Watch videos below;