Truck Crushes 6 People To Death In Ogun State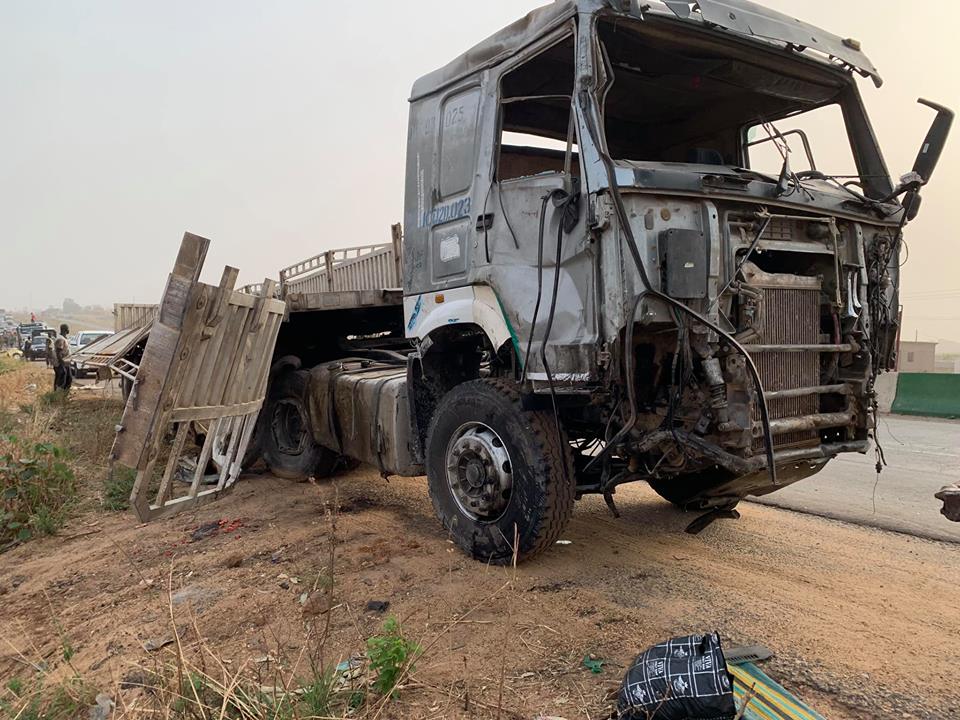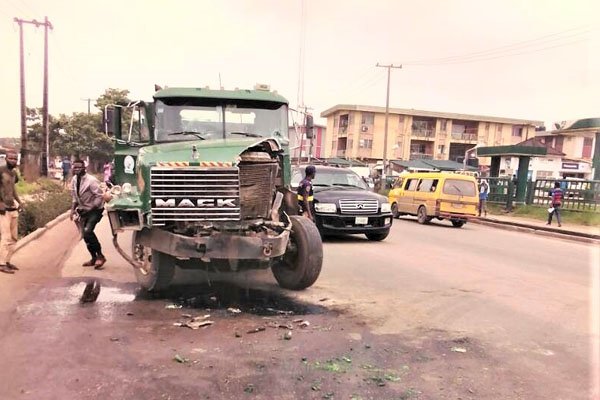 A road accident involving a truck reportedly claims the lives of four adults and two children yesterday. The accident occurred in Ijebu-Imushin, Ijebu East Local Government Area of Ogun State, South-West Nigeria.
Meanwhile, the Ogun State Traffic Compliance and Enforcement (TRACE) Corps made this known in a statement confirming the accident. They added that the tricycle rider overtook the truck which led to the ugly incident.
A statement by the TRACE Corps Public Relations Officer, Babatunde Akinbiyi, disclosed the cause of the accident. He said the accident was caused by wrongful overtaking by a tricycle rider.
Akinbiyi said all the passengers of the ill-fated tricycle lost their lives while their remains have been deposited at a private morgue in the town.
It was learnt that an angry mob set the truck ablaze, while its driver was taken to Itamogiri Police Station for interrogation.
F-150 truck driver crashed into a store at a gas station
In a similar report, an F-150 truck driver crashed into a store at a gas station. The driver of the truck later pulled off the plate number before fleeing the scene.
The regular customer at an Oakland County gas station was later arrested last after fleeing the scene with his plate number.
The 24-year-old, named William Edmonds, was arrested for the wild crash while trying to turn 180 around the gas pumps.
According to the Oakland County Sheriff's Office,
"A regular had come into the store, bought some beer, then opened one while getting into his truck. He then did a 180, hit a gas pump island, and then drove directly into the store and stopping in the middle of it."
After the crash, he got out of the truck, removed the rear license plate, took some papers out, and ran away.
The whole incident was captured on the stores' surveillance camera. When police tracked Edmonds down, he said he wanted to speed around the pumps because his new tyres spin easily. As he was speeding around the bumps, he hit a curb and lost control before crashing through the store.
He was charged with reckless driving and failing to report and accident. He was arraigned and issued a $5,000 personal bond.
Part of the condition of the bond is not to visit the gas station again. He must also submit alcohol and drugs tests twice a week.