Truckers Predict Jack Up Of Seaport Haulage Cost, As Diesel Price Skyrockets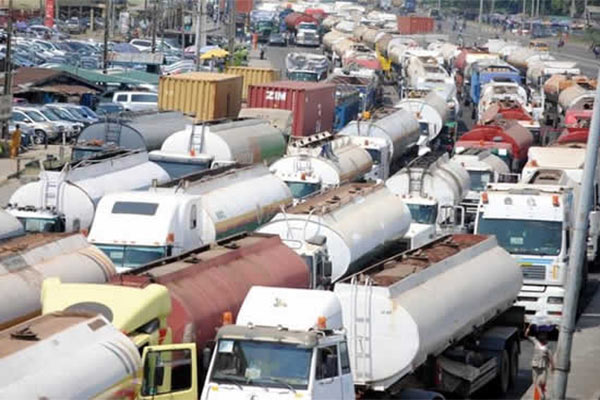 Nigerian truckers predict jack up of Seaport haulage cost, as diesel price skyrockets. 
A cross-section of truckers revealed that the cost of running a haulage business in Nigeria had tripled.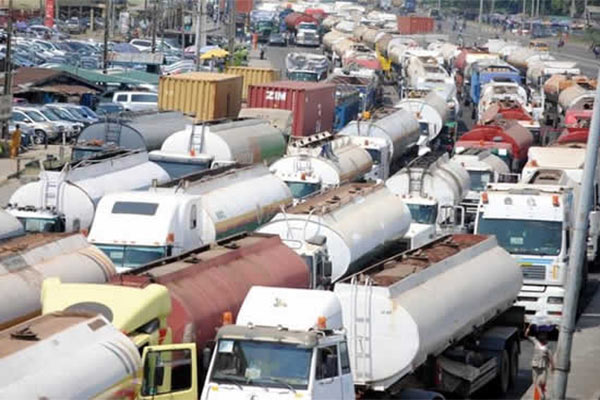 Amid the hike in the cost of diesel, truck owners operating in the nation's maritime industry have lamented the government's neglect and disregard for haulage operators who are responsible for the movement of a higher percentage of cargoes across the country.
Truckers have warned that if diesel prices keep rising, haulage operators might be forced to review container haulage rates.
In a chat with the Nigerian Tribune, a cross-section of truckers noted that the cost of running a haulage business had tripled.
According to them :
"Another problem is the hike in the price of diesel. Sometimes, we go home with nothing. We need the intervention of the government to assist our business because even the aviation industry is clamoring for intervention and the government is engaging them on the way forward.
"I think we need the same kind of treatment in the haulage sector. We need to be engaged to survive this hard time
"We have been crippled. We don't even have the capacity to increase prices. The jobs are not even there. All our businesses have been hijacked by foreigners who now use other mediums of conveying cargo. We are running out of business every day."
In the same vein, Chief Remi Ogungbemi, chairman, of the Association of Maritime Truck Owners (AMATO), decried government neglect, stating that many of the truck owners are enduring and working just to put bread on the table.
He noted that the increment in the cost of moving haulage is long overdue, adding that truck owners could be forced to increase their charges.
"I am surprised that you singled out diesel out of all the components that we use to run haulage business. I must tell you that all the components have increased outrageously. Even the road that we are supposed to be moving freely on, we can no longer move freely on the road. So, all these are adding to the cost of doing business.
"I can tell you that no truck owner is breaking even as of now. Truckers are just working so that they can have bread on the table. They don't even have enough to maintain the truck,
"The increment is long overdue, but in every business, demand determines the price; but when the demand is low, how can you make an increase? Nevertheless, we are working to see how we can make our people understand how we can have a standard rate so that we won't just be working at a loss," he said.