Uber Discount – 50% off Uber rides this week.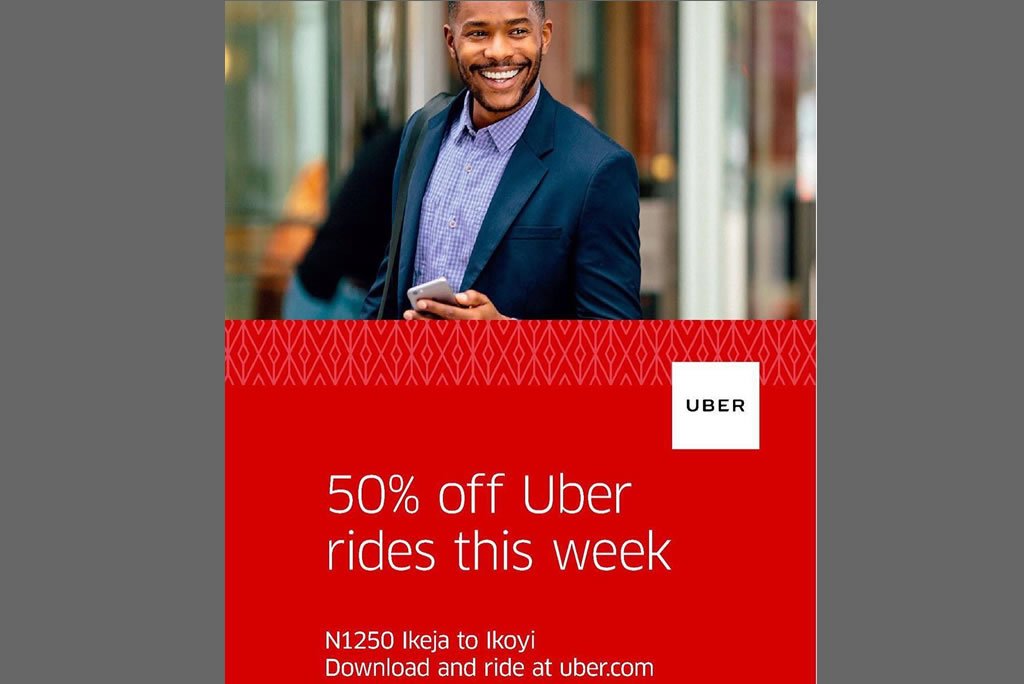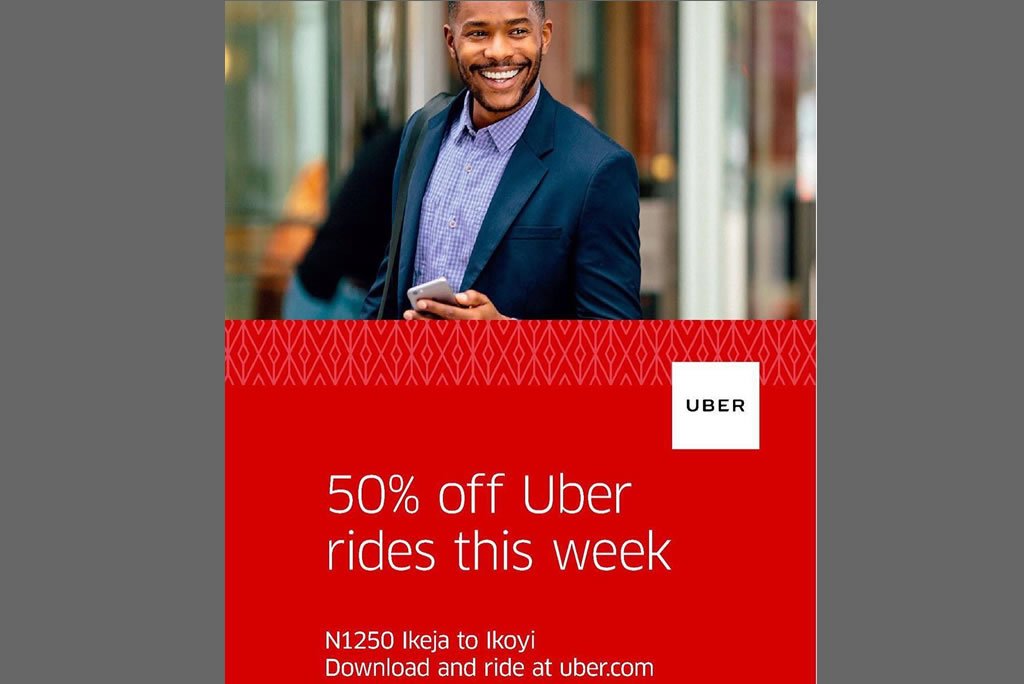 Get 50% off your Uber rides. It starts today and ends on 13th November, 2016.
That is 10 straight days of cheap and executive traveling around Lagos.
All you need to do is download that Uber app and book your trip.