Ugly Photos From A Toyota Hilux Accident That Killed About 5 Police Officers In Akure (Photo)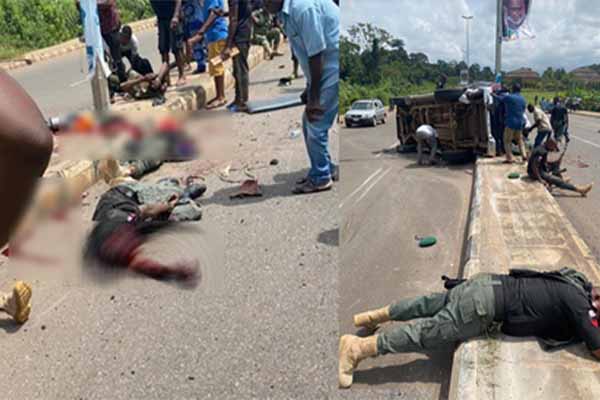 Another accident has been reported in Nigeria, this time at Akure, the Capital city of Ondo State.
Not less than five police officers have been reported dead in this accident. 
The victims were reported to be travelling in a Toyota Hilux vehicles when the incident happened.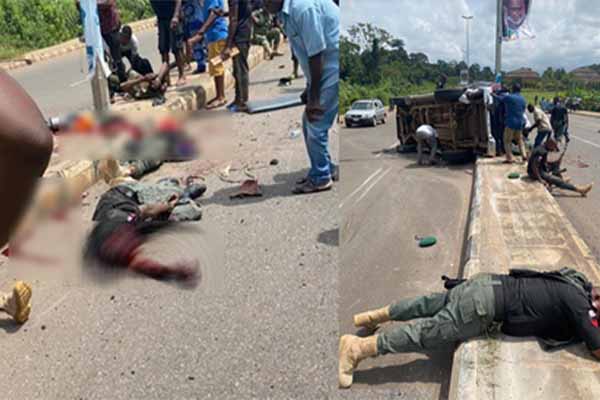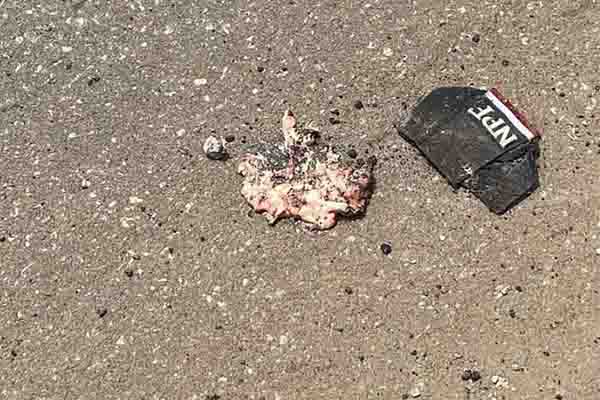 It was a black Tuesday morning in Akure, the capital city of Ondo State, as another car accident was reported.
Not less than five mobile policemen were feared killed in the fatal accident which occurred along the Oba Ile Road, Akure, the Ondo State capital on Tuesday.
It was, however, gathered that the victims were in a Toyota Hilux and were heading towards the airport when the accident happened.
An eyewitness said the accident occurred as a result of speeding at a sharp bend of the road.
The police Public Relations Officer, Mr Tee-Leo Ikoro, confirmed the incident but said he was yet to ascertain the number of the victims.
"I will have to go to the hospital where they (victims) were taken to, to ascertain the number of the casualties."
Additionally, cases of similar road accidents of this nature are however on the rise in the country. This is has however oftentimes been attributed to two things, which are;  overspeeding of the vehicle drivers as well as poor roads often which these vehicles are plying. And it therefore a note of warning for car drivers to be more careful on the road to minimize incidents of this nature in the country.