Very Dangerous. Is This Bravery Or Sheer Stupidity? (Video)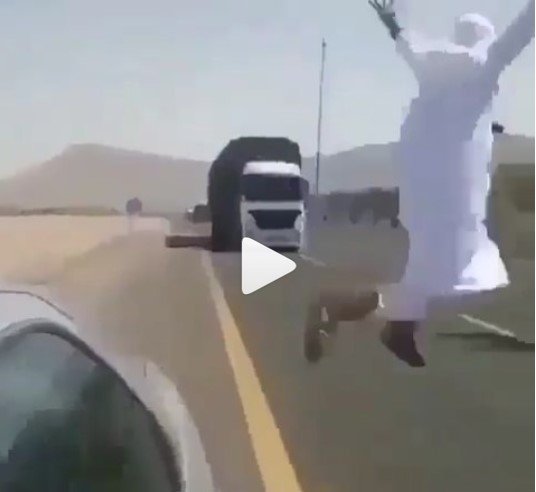 This Arabian man jumped from the roof of a vehicle to a busy road that had a heavy duty vehicle fast approaching.
It was really a near hit. The man get mind anyways. But why did he even try such in the first place?
What if he got the timing wrong? What if the driver did one stupid thing?
This is not the type of risk takers we are always told to be.
As seen on Instagram. Posted by @Uzikwendu.