Vladimir Putin's 7-tons Limo Makes European Debut At The Geneva Motor Show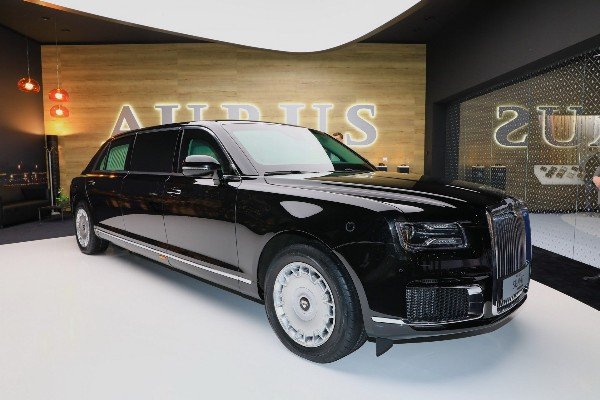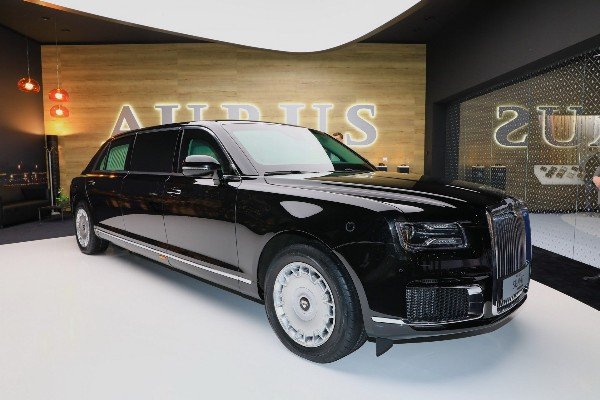 Russian automaker and the maker of Vladimir Putin's armoured Limo, Aurus, has revealed the hulky luxurious Senat Limousine L700 at the ongoing Geneva Motor show.
While the one on display may not be as secure as Putin's Bunker on Wheels, the L700 at Aurus stand still come in a seven-ton armored version and an unarmored model.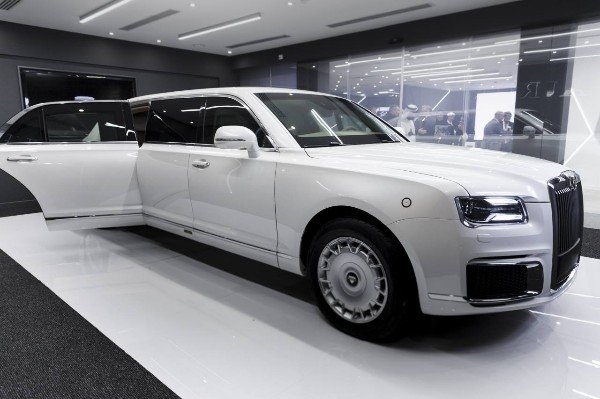 The 21.7 feet (6,630 mm) long Limo has a massive 14.1 feet (4300 mm) wheelbase that dwarf the Rolls-Royce Phantom Extended Wheelbase.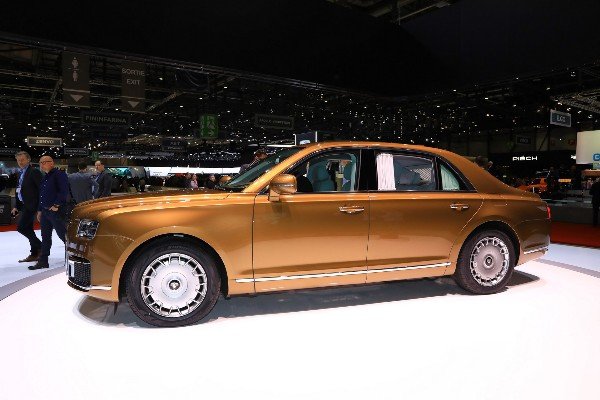 Also on display is the Aurus sedan that measures 18.4 feet (5630 mm) long and a wheelbase that spans 10.8 feet (3300 mm).
Aurus CEO Hilgert Franz Gerhard said:
"We decided to go to the Europen convention in Geneva because the Geneva Motor Show, I personally know from my business experience, is a show where you can really present luxury brands and luxury vehicles,"
" We are not mainstream. We are doing something surprising because nobody expected a luxury brand from Russia."
Like the Mercedes Maybach, Bentley and Rolls-Royce, Aurus also offers an extensive personalization service which enables the super rich to customize virtually every aspect of the interior.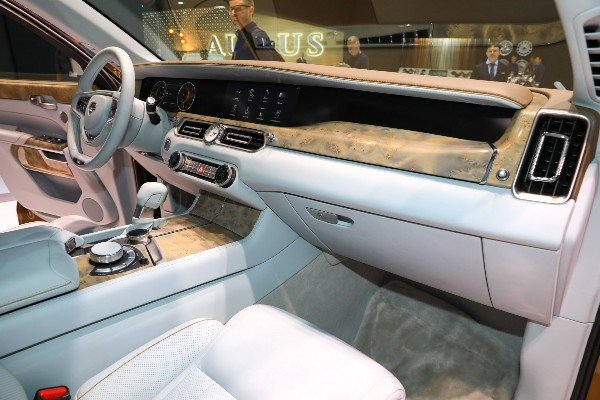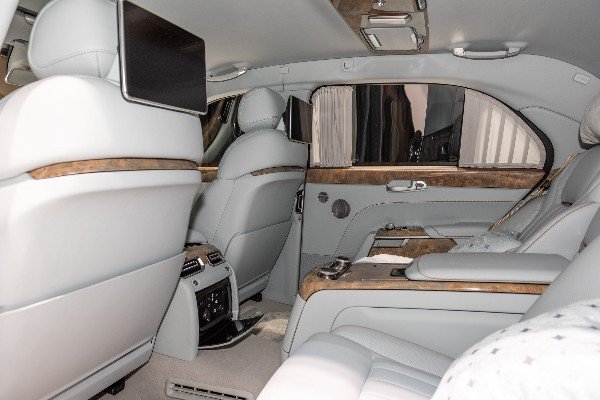 Aurus is aiming to start sales in Europe next year. Its spokesperson said pricing wouldn't be announced until next month.