Watch The New Nissan e-NV200 Pull A House,Sets An Electric Van Towing Record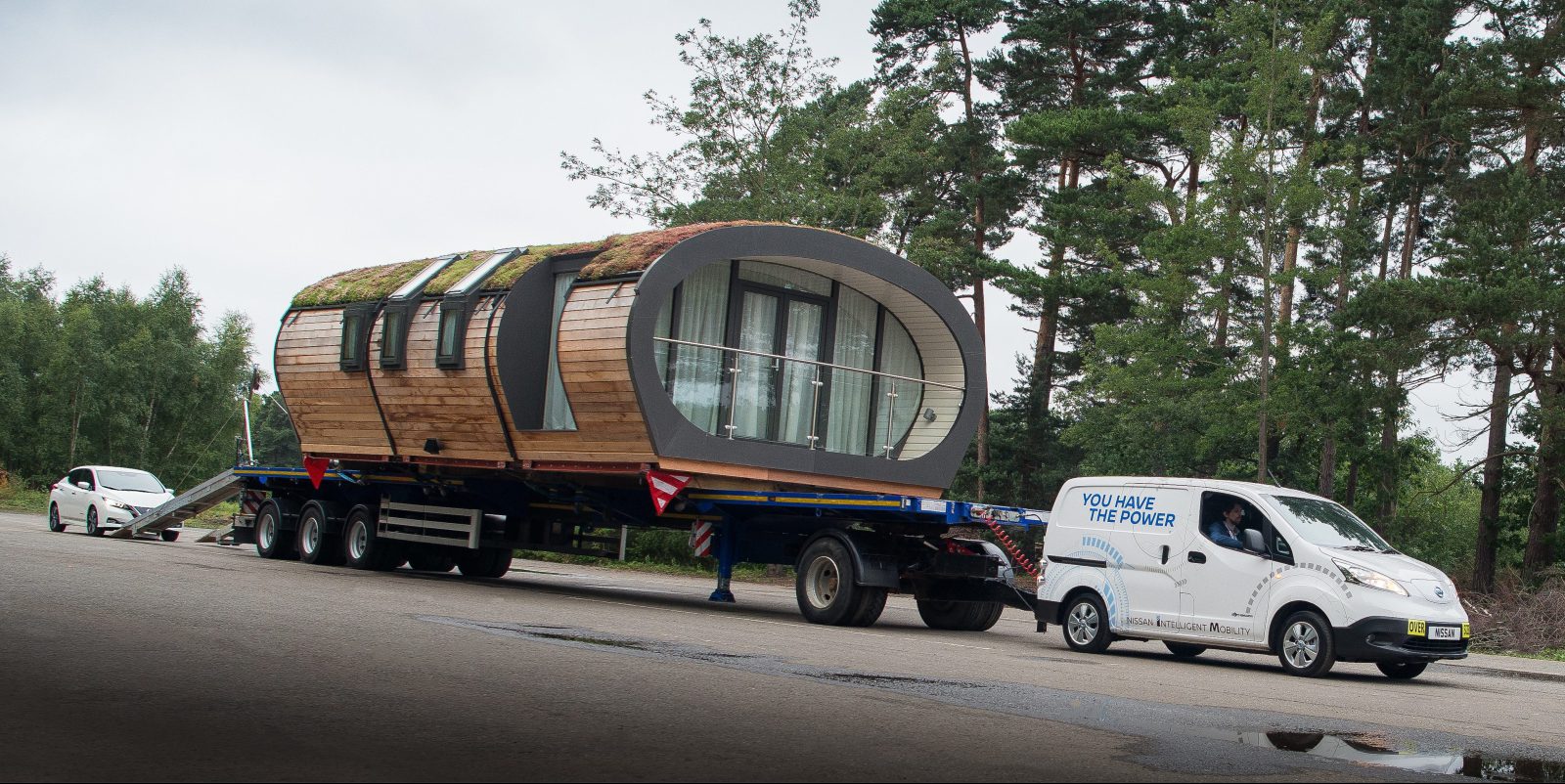 It seems this period is a good time to be breaking records with heads falling left and right.Towing appears to be particularly en-vogue as both Land Rover and Jaguar proved(though they are essentially the same company)
While Jaguar XF Sportbrake pull a former British Olympic skier at 117 miles per hour, Land Rover discovery went all the way down-south to Australia to tow one of their massive road trains through the equally vast outback.
This week,Nissan launched the new e-NV200 all-electric van using the same new 40 kWh battery pack introduced in the next generation Leaf.
To showcase the new vehicle,Nissan had it attempt to break the "electric van towing record" by moving a house.Of course,it was only a stunt since the e-NV200's actual towing capacity is 430 kg (950 pounds).
Actress Margot Robbie,Nissan's new ambassador for electric vehicles and Intelligent Mobility,made a video about the stunt and the new Leaf/e-NV200:
As for the new electric van itself,Nissan says that the new 40 kWh battery enables a 60% increase in range for up to 280 km (174 miles) on a single charge.
The e-NV200 is equipped with a 80 kW (109 hp) electric motor and it is available with DC fast-charging capacity (50 kW) depending on the trim.
See Related Post Lol: Man Turns His Toyota Celica Into A Nissan GT-R (Photos)