Watch Out G-Wagon, Land Rover Defender SVX Is Coming To Fight For The Ultimate Off-Roader Crown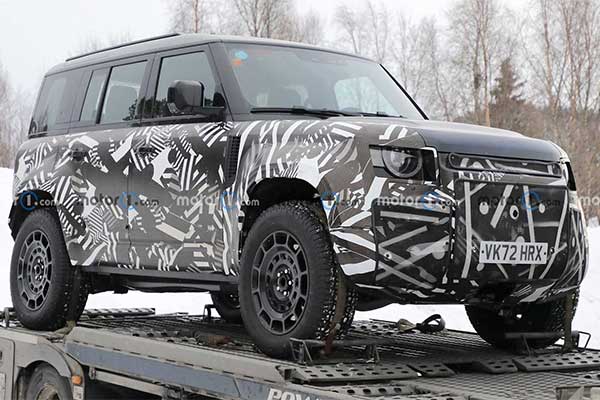 Land Rover has begun testing what will become its ultimate off-road SUV in the guise of a new SVX trim for the Defender. Although it may not be a direct rival to the Mercedes-Benz G-Wagon, it will serve as a cheaper alternative to it or a very expensive option for the like of the Ford Bronco Raptor or the Jeep Wrangler 392 Rubicun.
From its looks, it appears that the fender flares are a bit wider than on the standard Defender V8. This SUV rides on BFGoodrich Trail Terrain T/A tires. The ride height also seems to be higher than the existing model. The rear largely looks similar to the existing Defender V8. There are still four exhaust pipes coming out of the back, but the tips have a different, sharper design.
It isn't clear what engine is under the hood. While the Defender V8 features Jaguar Land Rover's supercharged 5.0-liter V-8, rated at 518 hp, it's possible this Defender SVX is fitted with a version of BMW's twin-turbo 4.4-liter V-8 that's already made its way into the latest Range Rover and Range Rover Sport. The BMW V-8 is rated at 523 hp in those luxury SUVs but a higher output would be more suited to the hardcore Defender.
While the standard Defender V8 competes with AMG's big-selling G63 SUV, this variant would more closely rival the more extreme G500 4×4², which is expected to enter its second generation this year (as stated before, the Defender cost less than the Mercedes).