What Comes To Your Mind When You See These Cars On The Road? (PHOTOS)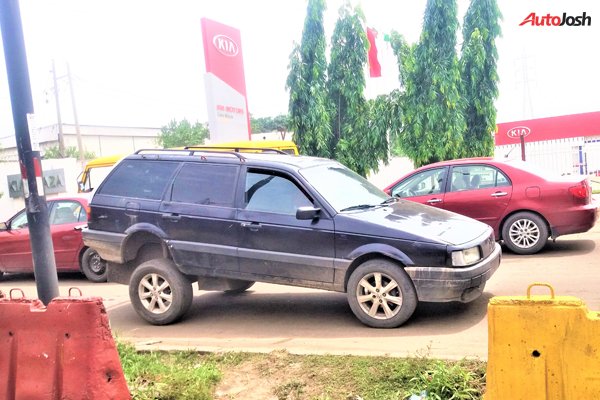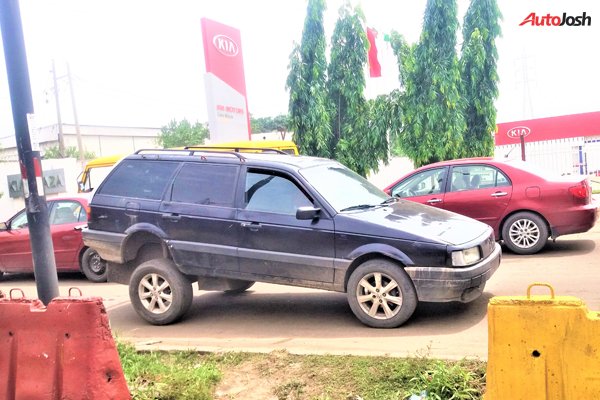 If you reside in Lagos or a location that shares borders with neighbouring  African countries, then you must be familiar with the sight of cars like these on the roads.
In Lagos, these cars are a common sight at the Lagos-Badagry Expressway axis.
Have you ever wondered at their weird design?
Well, these locally-reconstructed vehicles are mostly used for cross-border smuggling,  We say "mostly" because not all goods that come in through the borders are contrabands or smuggled goes.
The reconstruction of these cars is designed to increase the load-carrying capacity of their boot. This way, they can carry much more contrabands into the country to the destinations of their patrons.
In reconstructing these cars, their suspensions are given a relatively extreme lift. Thus making the rear end of the car a lot higher than the front end. This way, the weight of the cargoes in the boot does not force the rear end to touch the ground when the car is in motion – especially in undulating or rough terrains.
See more photos of these cars.