8 Things You'll Enjoy About Honda Cars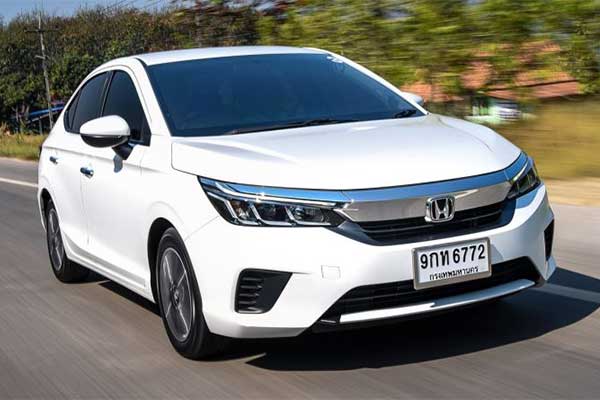 Honda is one of the well known car brands in the world.  It's a brand Nigerians rock very well but there is this misconception about the brand. Suggest Honda car to an Average Nigerian and you'll hear things like "I'm not ready for their leg wahala."
Before we continue, what is this 'leg wahala' by the way? Many people especially Nigerians are of the opinion that most Honda cars develop ball joint issue which always come unannounced and can happen anytime. Many believe this is the case for every Honda car produced before 2013. But is this true? You'll find out soon.
The truth is that Honda cars use Double Wishbone Suspension where the ball joint isn't fastened with any bolt, but are rather hammered in. This makes the ball joint pull off easily when you pay deaf ears to the warning signs. The truth remains that your ball joint wouldn't pull off if you take your maintenance seriously and don't manage any fault.
Be it as it may, we are here to tell you some of the things you'll enjoy in Honda Cars. If you have driven a Honda car before, you'll confirm that these claims are right.
So, let's get going immediately.
These are the 8 things you'll enjoy about Honda Cars
1. Balance on High speed
If you have driven several Japanese cars, you'll agree that Honda cars stand out when it comes to this stability on high speed of a thing. I think one of the reason why it is so is because of the type of suspension used by the brand – double wishbone suspension. It is more complex than the MacPherson suspension you find in most Toyota cars.
There is this Mercedes Benz kind of handling you get when driving Honda cars which you will hardly find in a Toyota. A perfect example is the Honda Crosstour and the Toyota Venza. Another one is the Toyota Camry and Honda Accord. You'll be more comfortable speeding on high speed with these Honda cars than you'll do in their Toyota counterpart. That's why you'll often hear people say that Toyota steering seems 'light', hence not stable on high speed.
2. Strong engine
Honda cars are also known for their good engines. Their engines last long when compared to the engines made by their closest competitors. As long as you service and maintain your engine properly, you'll have a long ride with it. Don't expose it to overheating and fix it immediately you notice any fault and then relax. You will use it as long as you can.
3. Spacious leg room
Most Honda cars we have plying our Nigerian roads are also known for their good leg room space. As a tall driver, you will have more leg room and will feel more comfortable in an Accord or Civic than you would in your Camry or Corolla. This leg room is yet another thing you can't take away from Honda. Tall people can relate the most with this point.
4. Good Sound system:
Honda cars may not necessarily come with JBL or Harman Kardon speakers but they really sound well. The music coming out from most Honda cars are refined and the bass is out of this world. If by any means your Honda comes with a subwoofer in the trunk, you may likely play music all day inside your car.
You'll certainly enjoy playing music in your Honda car. Be it a Civic, Accord or even CRV, you're covered. Except your stereo has some underlying issues
5. Chilling Air-conditioner
As long as the Air-conditioning system in your car isn't faulty, Honda cars will pass any air-conditioning test with flying colour. Nigerians will say "the AC na mortuary standard." And that's true; their air-conditioning system are always superb.
6. Very fast compared to other Japs
Honda cars are fast no matter the argument you try to bring up. It can stand several cars in  the same category with it.
7. Better ground clearance
Another bonus to Honda cars are their good ground clearance. Most roads in this our country are not good for our cars. But with Honda, you have a better ground clearance to at least prevent your car from scraping the road.
8. Long lasting suspension
If you buy OEM suspension components like shock absorbers and springs, be well assured it would last for a very long time.
Honda users in the house, what are the points you think we missed? Let's hear you in the comment section. Meanwhile, if you think Honda is over-hyped, let's hear from you too. Point it out.