Yamaha Is Building A V8 Hydrogen Engine For Toyota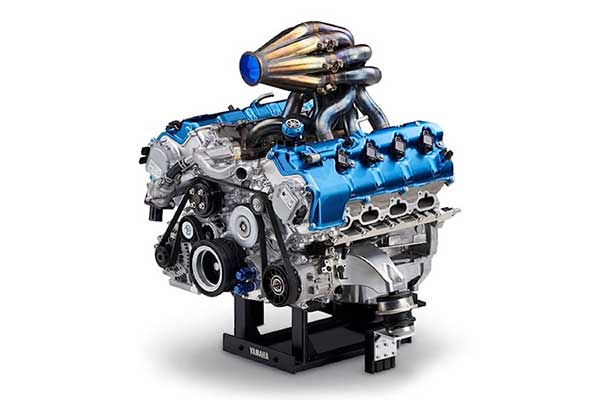 Toyota has commissioned Yamaha to develop a naturally aspirated V8 engine that runs exclusively on hydrogen. The announcement comes as Toyota, Mazda, Subaru and Kawasaki prepare to collaborate on efforts to extend the lifespan of combustion technology while meeting clean air targets.
Based on the 5.0-litre engine found in the RC F, modifications have been made to the cylinder heads, intake manifold, injectors, and several other components. Running on hydrogen, it produces 450-horsepower at 6,800 rpm and 398 lb-ft of torque at 3,600 rpm.
"We are working toward achieving carbon neutrality by 2050," Yamaha Motor president Yoshihiro Hidaka said in a statement. "At the same time, 'Motor' is in our company name and we accordingly have a strong passion for and level of commitment to the internal combustion engine."
"Hydrogen engines house the potential to be carbon-neutral while keeping our passion for the internal combustion engine alive at the same time. Teaming up with companies with different corporate cultures and areas of expertise as well as growing the number of partners we have is how we want to lead the way into the future," Hidaka concluded.
Toyota hopes hydrogen can help address the climate impact of internal-combustion engines and keep them around for driving enthusiasts to enjoy, especially since older combustion engines can be converted to run on hydrogen. But hydrogen has many potential issues, including lack of fueling infrastructure and emissions related to production and distribution.
"This is a challenge we can sink our teeth into as engineers and I personally want to pursue not just performance but also a new allure for the internal combustion engine that the world has yet to see," said Yamada.
Yamaha and Toyota have done some truly incredible work together, from the magnificent V10-powered LFA to the current Lexus IS 500 V8.