Zlatan Gifts His Childhood Friend A Mercedes-Benz CLA (VIDEO)
Zlatan Gifts His Childhood Friend A Mercedes-Benz CLA
Childhood friends understand what makes us tick because they were around when those qualities started developing. They also understand our tendencies, our weaknesses and our strength. That is why they are often cherished.
Popular music artiste, Zlatan Ibile, understands this much.
The Zanku crooner recently celebrated his childhood friend by bestowing a Mercedes Benz CLA upon him on his birthday. Zlatan announced the birthday gift on Instagram. He also seized the opportunity to announce the friend as the new Head of Media at his record label, Zanku Records.
In a profound caption on Instagram in celebration of the time-tested friendship, Zlatan wrote:
"The bedrock of friendship will never change from the art of not giving up on each other. It is a beautiful thing to do if both parties make it worth it irrespective of the distance. We have come a long way by virtue of this art. Through the times and tides, distance, and long spaces that may exist between us, I was sure to always count on your consistent spirit.
You possess a silent drive which by now anybody who moves close to you will be aware of, this has enhanced the patient, peaceful and dependable friendship we got going. MEET THE NEW HEAD OF MEDIA at @zanku_records. Happy birthday Odum @everblazing_djcaboo [email protected]"
Watch the video of the friend in the new car below.
Mercedes Benz CLA Class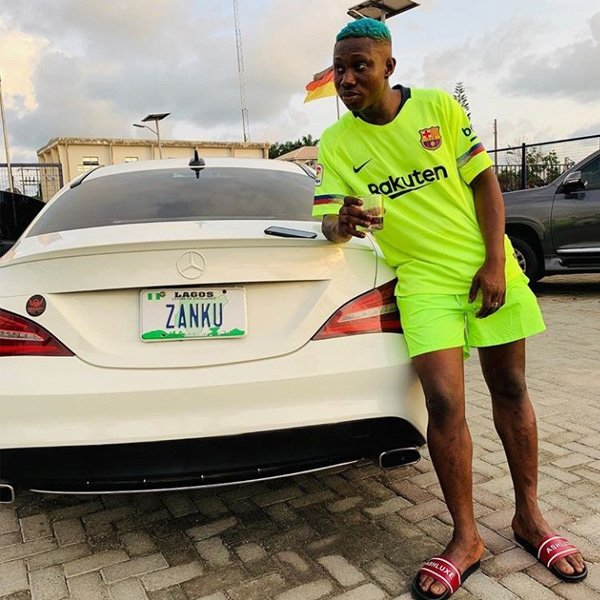 The Mercedes-Benz CLA-Class is a series of subcompact executive cars manufactured by Mercedes-Benz.
The CLA-Class was first released in 2013. It first went on sale in Europe in April 2013 and was subsequently introduced in the United States in September 2013.
The first generation was a four-door fastback based on the platform of the W176 A-Class and W246 B-Class compact cars, marketed as a four-door coupé.