10 Awesome Car Features You Just love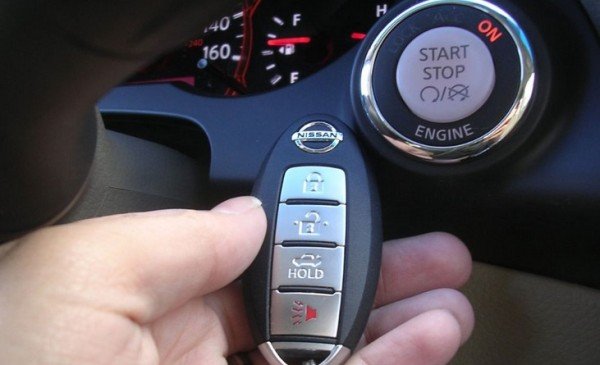 Good to have you back again on our blog. Let us go straight into why you are here. You will love all these features because they make driving more interesting and safe.
1.Keyless Entry and Start:


This is an awesome technology that makes locking and unlocking your car easier and fast. You don't have to use the traditional mechanical key you've always known to lock and unlock your car.
Most modern cars are equipped with this feature which uses short range transmitter to function.
All you have to do to unlock your car is: put your car key in your pocket, just walk like about 5 feet to your car, your car will recognize you as the owner and the doors will automatically unlock for you.
When you get in your car, close the doors, push the start button and there you go, the car will start without any key insertion.
2. Steering Wheel Mounted Controls:

Most commonly used buttons on various car modules and on the dashboard have all made their way to the steering wheel of the car.
You don't need to stretch your hands when you're busy driving just to increase or reduce the volume of your stereo; the buttons are all there for you on the steering wheel.
3. Modern tires:


These tires give better grips, thread patterns, rubber compounds and so on. The above mentioned features make them lot better than the ones you bought 10 years ago. These modern tires come with stronger sidewalls and shoulder blocks.
4. Trip computer: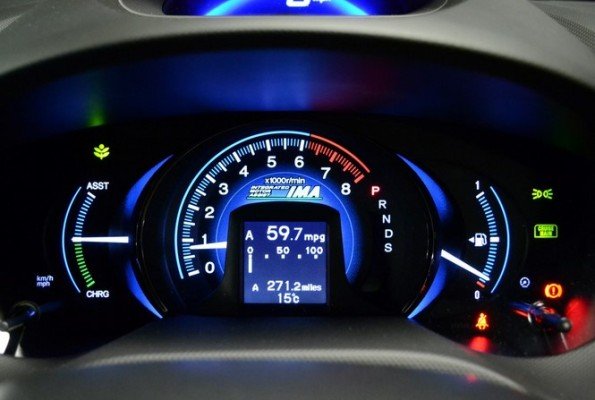 Trip enables you to have a better information about the movements you make with your car. It also makes management easier because you will have visible information all on deck. A trip computer which is fitted in cars record, calculate and display average speed, average fuel consumption, as well as real time fuel consumption.
All these will enable you gauge the efficiency of your car and have a better management. Some trip computers also notify the driver if the vehicle is due for maintenance
5. Reverse Camera:


You don't have to look over your shoulder or use your mirror to pack your car. The reverse camera helps you see objects behind you.
This is cool but you still have to be cautious. It is advised to look over your shoulder and in the mirrors as you back up. Reasons being that the back up lens might be obscured by dirt, direct sunlight or snow.
6.Blind spot detection:


It is a key technology among the drivers aid. This technology uses visual warnings to signal the driver on other cars located or approaching the driver's side and rear. The warnings can be visual, audible. vibrating, or tactical.
7. Bluetooth Connectivity:


It is an awesome feature which seems to be simple but it is not. You can listen to your own music, you can make and receive calls (hands-free calling connectivity). This will enable drivers to keep both hands on the wheel and won't need to look down to dial numbers, hold a handset to the ear. This aid reduces the exposure to potentially harmful radiation. It makes driving more convenient and safer.
8. Adaptive Cruise control:


This is used to automatically adjust the speed of the car in order to maintain a safe distance from vehicles ahead. It provides some braking too. Depending on the distance that you set, adaptive cruise control can increase or decrease your car speed to maintain the following distance you set. This technology makes use of radar, ultrasonic, camera and laser to work and function efficiently. It is advised not to use this ACC in bad weather and unsafe driving conditions
9. Heated seats: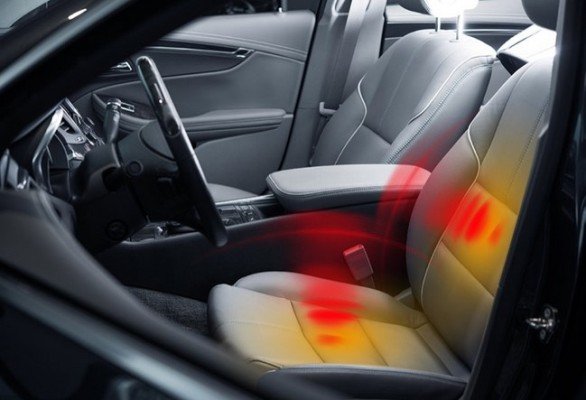 This gives a warm embrace of the leather seats. Drivers in snowy and cold environment enjoy this feature the most during chilly winter mornings. These seats can be nice for aching backs
10. Auto lights:


The car automatically puts on and off the light when needed. You don't need to turn on or off anything on your own; the car will do the work. This is different from Day Running Light (DRL).