10 Supercars From Countries You Wouldn't Expect (Photos)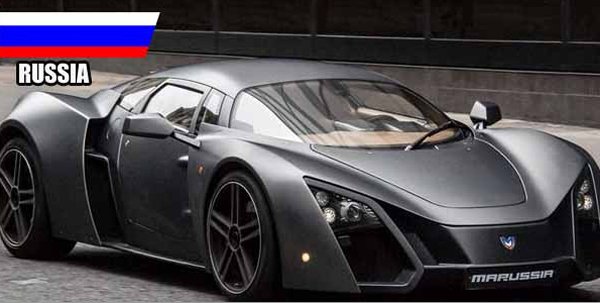 Geographically, supercars are usually associated with the United Stats, Japan and a few Western European nations. Here are 10 supercars from countries you wouldn't expect supercars to come from.
1) HTT Pléthore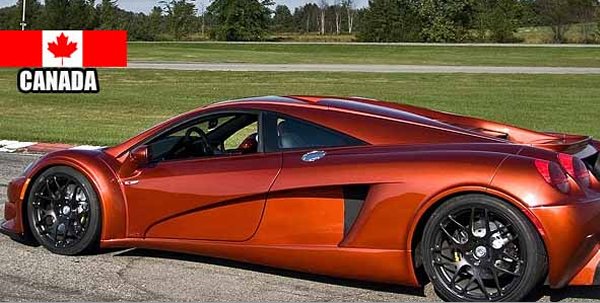 It's amazing the Pléthore from Montreal-based HTT Automobile isn't more well known. Featuring a carbon fiber monocoque, a central driving position (a la McLaren F1), and a Pratt & Miller supercharged LS7 V8, this car is a ground based spaceship with serious performance credibility. It has a supercharged 6.2L V8 with 750 hp (560 kW) and 655 lb·ft (888 N·m) of torque or an optional high performance home made engine with 1,100 hp (820 kW).
2) Arrinera Hussarya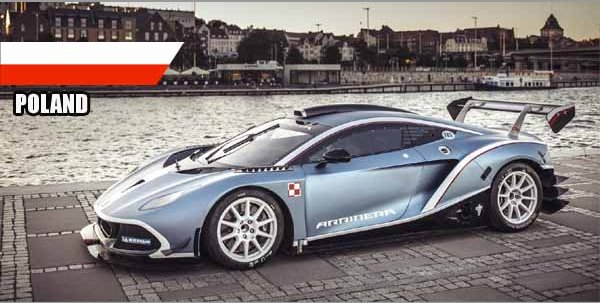 The Arrinera Hussarya is a supercar by Polish automotive manufacturer Arrinera Automotive. It is the first supercar designed and engineered in Poland. It is named after Poland's Hussar cavalry. Accelerates from 0 to 100 km/h in 3 seconds, max speed of 350 km/h.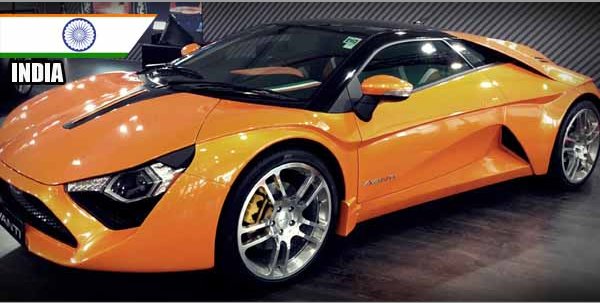 The DC Avanti is a coupe styled sports car produced by DC Design, an Indian design firm headed by Dilip Chhabria. Its name was based on the Studebaker Avanti. It was unveiled at the 2012 Auto Expo in New Delhi. The Avanti is powered by 2.0-litre four-cylinder turbocharged petrol engine producing 250 bhp with a six-speed manual transmission. Oh! It only looks like a supercar.
See Related Post 13 Interesting Facts About Supercars And Sportscars That Most People Might Not Know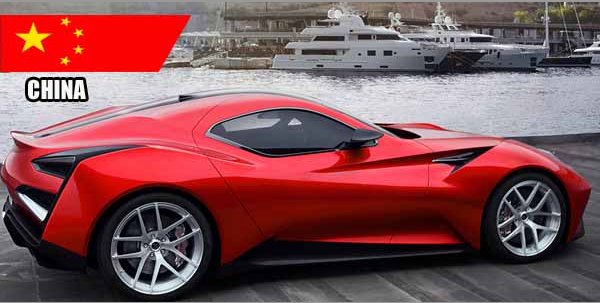 This possible production, possible one-off creation called Vulcano from Icona (a Chinese brand) has some serious credibility behind its figures and design.
Claudio Lombardi, of Lancia WRC in the 1980s and Ferrari's dominant Formula 1 effort in the 1990s, is the man behind the V12-hybrid powertrain, and the body is designed by a former Bertone, Jaguar, and Nissan man named Samuel Chuffart.
When it debuted at the 2013 Shanghai Motor Show, the top spec model was listed as having a 6.0 liter V12 producing 790 horsepower attached to a torque filling 160 horsepower electric motor, and a six-speed automatic. All of this power, torque and complexity was channeled through the rear wheels.
5) Zenvo ST1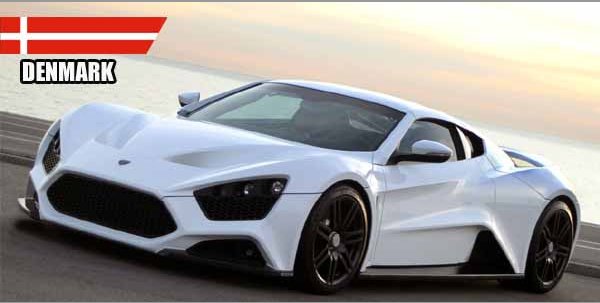 Who wouldn't love a Danish car with a supercharged AND turbocharged 6.8 liter V8 creating 1,104 horsepower, 1054 lb./ft. of torque? Apparently Top Gear.
They panned the Zenvo ST1 after some quality control issues lead to a fiery failure. When the car was retested it set a marginal lap time that was slower than the current BMW M5. Zenvo of course denied that it was the car's fault and placed responsibility purely in the hands of the British hosts.
The Tramontana Car is a mid-engined Spanish sportscar with styling inspired by combining Formula One racing cars and jet-fighters. It is built by Atelier Tramontana, in Barcelona, Catalonia (Spain). It was launched as a concept at the 2005 Geneva Motor Show, and subsequently modified for production. It began as a project with the aim of breaking with conventionalisms and creating a new family of supercars. Only 12 a year are manufactured and they are all made under special request. In 2009, Tramontana introduced a closed top model named Tramontana R and the XTR version in 2012.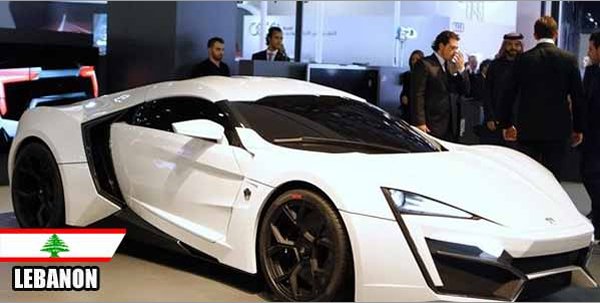 The Lykan Hypersport is a Lebanese limited production hypercar built by W Motors, a U.A.E. based company, founded in 2012 in Lebanon with the collaboration of Lebanese, French and Italian engineers. It is the first supercar to be produced in the Middle East, and is featured in the film Furious 7.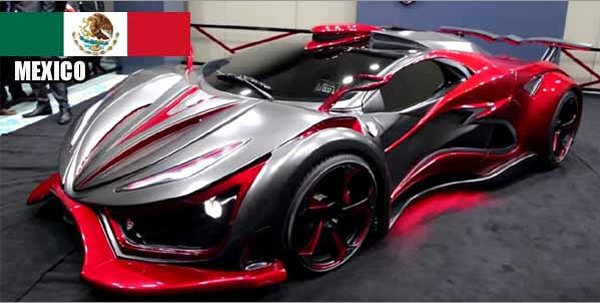 The Mastretta MXT was a good first try for Mexico without foreign involvement, and the Inferno Exotic Car is a huge step in the right direction.
Its design work was carried by Italian chief designer Antonio Ferrarioli, who is behind a number of Lamborghini supercar components, including the Asterion, Veneno, Aventador SV, Gallardo Super Trofeo and Reventon Roadster.
The bodywork was constructed using a zinc-aluminum-silver alloy, known as "metal foam", and the company behind it apparently owns a patent to the material, which is described as stretchable metal, being able to stretch up to 100 times its original size to absorb impacts. Its density is 4,300 kg/m3 while the density of steel is 7,600 km/m3.
The most interesting part of the model is found in the engine bay, where a V8 bi-turbo engine rests. The unit is capable of developing 1,400hp and 670lb-ft (908Nm) of torque, which is enough to allow the supercar to go from 0 to 100 km/h (62 mph) in less than 3 seconds and up to a top speed of 395 km/h (245mph). Apart from these impressive numbers, the Inferno's creators didn't give out other specifics about the powertrain.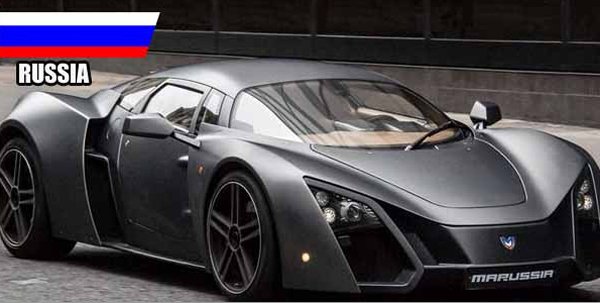 Did you think that the Marussia team was just a Formula 1 franchise? Well apparently they also built a couple of supercars for a short time. The latest and last of the Marussia supercars was the B2.
The B2 featured a 420 horsepower turbocharged 2.8 liter Cosworth V6, a steel spaceframe, and composite panels that weighed 1100 kilograms. Unfortunately, despite the performance and racing credibility, the cars didn't get a third generation.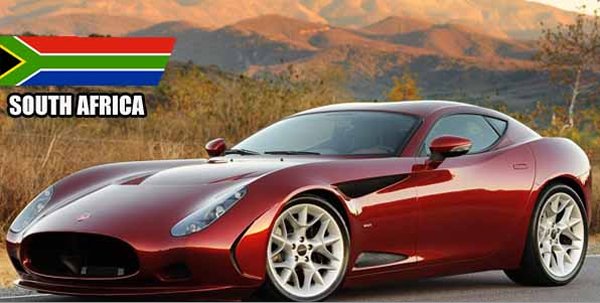 The Z-One, now known as AC 378 GT Zagato, was made by Port Elizabeth, South Africa-based Perana Performance Group.
Which is your best? Tell us in the comment section.
Don't forget to like, rate, share, follow us and download our Android App.
See Related Post 13 Interesting Facts About Supercars And Sportscars That Most People Might Not Know